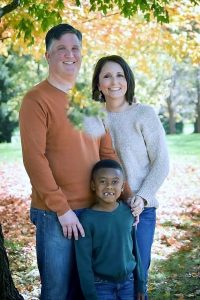 Melissa "Missy" Dye, a lifelong resident of the Roanoke Valley, shed her earthly pain and departed this world for heaven on August 3, 2023. She had a 12-year journey with cancer, which she handled with unparalleled dignity and grace. Missy grew up in Salem, and graduated from Glenvar High School and Virginia Western Community College.
Missy was a lover of all things related to genealogy and history. Much to the chagrin of her sister, many shopping trips included a detour to a graveyard or abandoned building to feed her desire for all things historic. Her son has inherited her love of history. She loved all animals and had a special affection for cats. She pondered becoming a veterinarian for a short while, and even worked at an animal clinic as a teenager. However, she changed direction when she realized the many unglamorous things that happen in a vet's office. She was an organizational expert, and could make an itinerary for any event, large or small, and no detail would be overlooked. Missy enjoyed the beach, especially Hilton Head. The beach and ocean would refresh her soul.  She could host a dinner party that would make Martha Stewart envious. She loved her family most of all, and she enjoyed spending time with them whenever possible.
Missy was preceded in death by her grandparents. She is survived by her husband of almost 17 years, Brad, and their son, Jordan. She is also survived by her parents, Rick and Cheryl Wood; sister and brother-in-law, Suzanne and Zach Caldwell; brother-in-law and sister-in-law, Tim and Amy Dye; nephews Ben, Luke, and Sam Dye and Lane Caldwell; and lifelong best friend, Amy Campbell.
The family would like to thank the staff at Lewis Gale Medical Center, Dr. William Fintel, and Dr. Andrew Fintel for their exceptional care. A special thank you to an extraordinary nurse, Anita Geiger, whom was surely selected by God to be on her care team.
A celebration of Missy's life was held at 11 a.m. Tuesday, August 8 at Rader Funeral Home, Daleville with Pastor Chris Cadenhead officiating. Burial was in Mt. Union Cemetery.  The family received friends at the funeral home 6-8 p.m. Monday.
In lieu of flowers, please consider a donation in her memory to the Southwest Virginia Wildlife Center, 5985 Coleman Road, Roanoke, 24018.
Online condolences may be made and service live stream will be found at www.rader-funeralhome.com/tributes/Melissa-Dye.