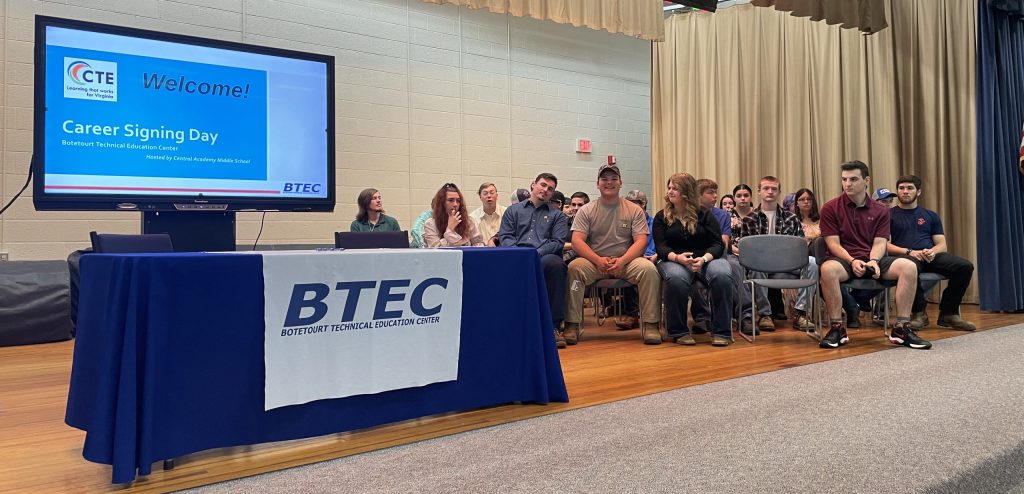 Botetourt Technical Education Center (BTEC) held the annual Career Signing Day for students on May 15. The event saw 31 students sign on with regional employers for full-time employment. Approximately 100 attendees representing the county, Botetourt County Public Schools (BCPS), community, and local industries were on hand to congratulate the signees.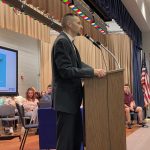 The following students signed employment commitments: Ethan Brooks, Nathan Patterson, Shelby Devinney, Christian George, Jarred Lutz, Haleigh Oberg, Kaitlyn Day, Caden Evans, Ciara Christian, Jaelyn Lash, Kaiden Lewis, Nathan Badgley, Zach Bryant, Grant Oliver, Davey Cahoon, Jaida Soyers, Ethan Carr, Canaan Clark, Victoria Forbes, Same Worsley, Brandon Edwards, Landen Hosey, Nick All, Adam Barr, Reagan Carter, Jaedan Coleman, Bryce Drake, Elias Echavarria, Titus Hopkins, Evelynn Scott, and Gabriella Walker.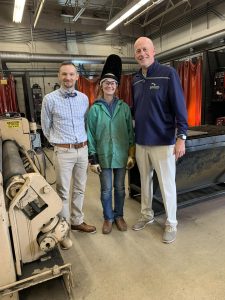 Lord Botetourt senior wins first place at SkillsUSA
Lord Botetourt High School and Botetourt Technical Education Center senior Hannah Heller won first place in the Virginia SkillsUSA State Competition in cabinet making. She was recognized at the recent Education Foundation and School Board meetings. In addition to her success in the Building Trades program at BTEC, she is also a talented first year welding student.
~ Fincastle Herald staff report