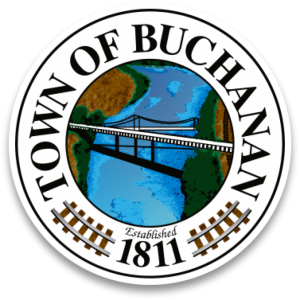 By Matt de Simone
The Town of Buchanan recently announced at the end of last month that the position of Community Development/Events Coordinator was "eliminated" on Oct. 31. The town expressed, in a recent release, that after years of discussion with several Buchanan town managers, town council tasked current Town Manager George Hayfield to do an assessment of town staff and their duties/positions.
The input from Hayfield was recently shared with Buchanan Town Council and, with support from council, the town manager decided to eliminate the position of "Buchanan Community Development Planner." Harry Gleason, the town's former event organizer, served as coordinator for almost 30 years.
According to Hayfield in a recent email, "All matters involving personnel are not discussed in open session or public meeting. All that can be said is that the town is changing direction in its goals and services provided to the community."
The release goes on to explain that as part of the recent change, town council directed the town manager to take a couple of months to further evaluate whether it would be wise creating a new position with detailed expectations that will best serve Buchanan, the town's staff, citizens and businesses.
During the October Botetourt County Board of Supervisors meeting, Buchanan District Supervisor Amy White responded to some concerns a constituent expressed about Buchanan's "empty store fronts" and "a lack of economic activity." White shared that the county plays a "supportive role" in town decisions, but all economic development is ultimately handled by Buchanan Town Council.
She then shared some of the positive momentum the town is generating through ongoing developments and activities in the town like the Factory Flats apartments/brewery project at the old Groendyk facility, the Botetourt County Fair, the town flea market, and some of the town's businesses like Twin Rivers, the James River Drip, Stable Hill Studio & Gallery, and the Anchorage House bed and breakfast.
Town council expects that this process will not be a matter of simply changing the name of the old position of "Community Development/Events Coordinator," but rather potentially creating a new position that fully supports Buchanan and its current needs. According to the release, if a new position is created, and if the new position cannot be filled by current town staff, a public application will be posted on the town's website (www.townofbuchanan.com). The town asks for residents to please bear with them during this transitional period, while the town works to continue to serve the best interests of the community.
The next meeting of Buchanan Town Council takes place at the town hall this Monday, November 13, at 7 p.m.