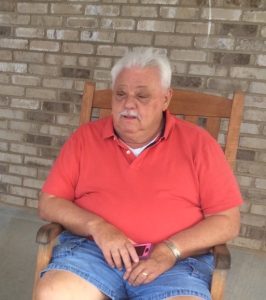 Ronnie Ernest Campbell, 77, of Blue Ridge, passed away Saturday, April 29, 2023.
He was preceded in death by his parents, Gilbert and Josie Campbell; brothers, Robert and Jimmy Campbell; and sister, Jean Blessard.
Ronnie was a US Navy Veteran serving two tours in Vietnam and presented with a purple heart. He retired from Roanoke City Schools in the maintenance department, before that he worked at Ingersoll Rand. Ronnie enjoyed golf and gambling a few dollars here and there.
Survivors include his wife of 57 years, Beverly LaPradd Campbell; son and daughter-in-law, Ronnie and Jeannie Campbell; grandson and wife, Trevor and Katelyn Campbell; and numerous nieces and nephews.
A Celebration of Ronnie's life will be held at a later date.  Those wishing to make a contribution in his honor, please do so to the Ronald McDonald House.
The family would like to express their deepest appreciation to Good Samaritan Hospice for their loving care, "without them they couldn't having given him the care he needed." Online condolences may be made at www.botetourtfuneralhome.com or 540-254-3000.