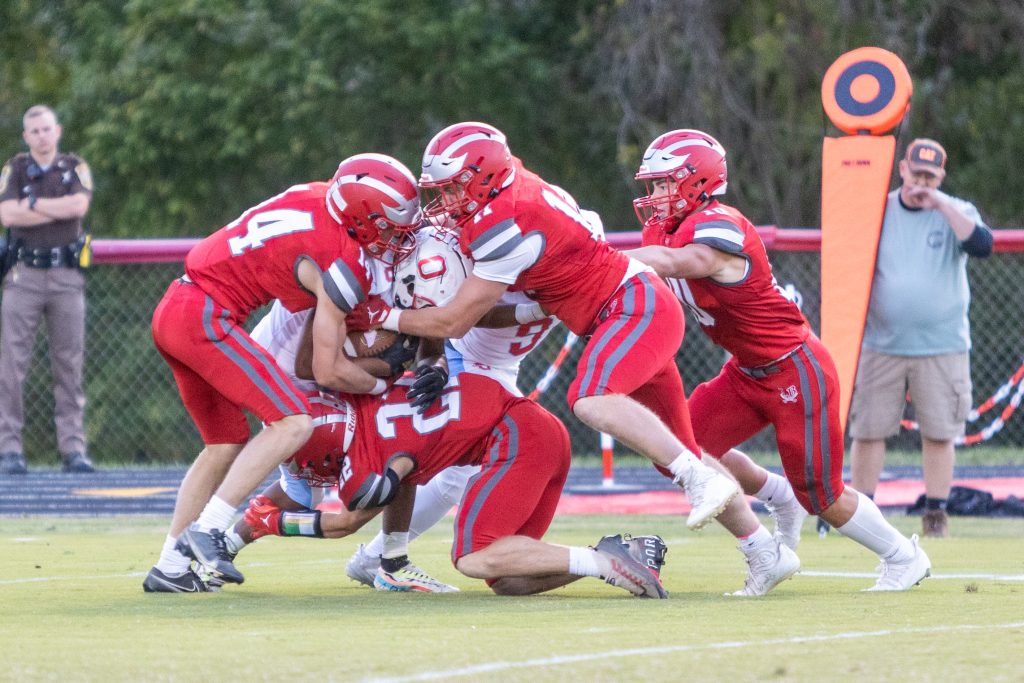 The Lord Botetourt football team will be home Friday to host Staunton River for the Cavaliers' Homecoming game. Kickoff time is 7 p.m. in Daleville.
The Cavaliers come in at 4-1 and riding a four-game win streak after losing their opener to Class 4 E.C. Glass. Staunton River is 2-3 with shutout wins over Liberty, 57-0, and Tunstall, 36-0, sandwiched between losses to Magna Vista, 41-6, Jefferson Forest, 27-15 and George Washington of Danville last week, 28-14.
The first Virginia High School League rankings were released this week and Lord Botetourt is third behind 5-0 Magna Vista and 5-1 Christiansburg in Region 3D. Staunton River is seventh.
An added twist to this week's game is the fact that LB can even the school's all-time record with a win. The Cavaliers have 329 wins and 330 losses since the school's first football game in September of 1959.
Give credit to coach Jamie Harless and his staff for the chance to even things up. When Harless took over in 2012, the all-time record was 218 wins and 299 losses, 81 wins under .500. In Jamie's 11 years and five games the Cavaliers are 111-31.