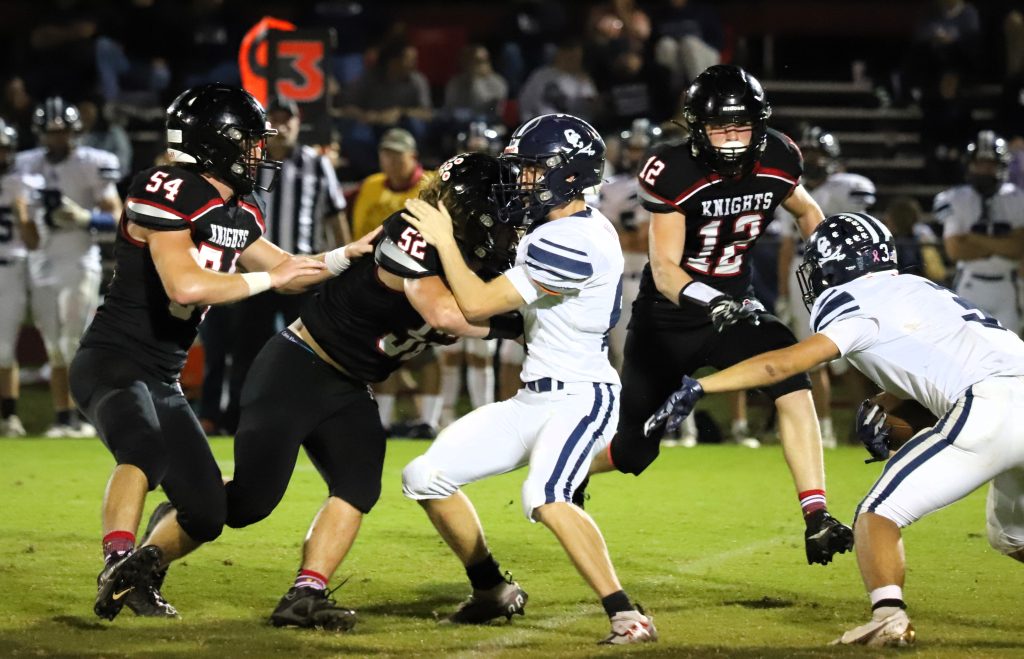 The James River football team will jump out of the frying pan and into the fire Friday night when the Knights travel to Radford to play the unbeaten Bobcats. Radford is 6-0 after defeating previously unbeaten Glenvar in Roanoke County last Friday, 36-3.
The Bobcats are led by talented senior quarterback Landen Clark. Last week he ran and passed for touchdowns and ran an interception back 77 yards for another score. Keeping him in check will be a key for the Knights this Friday.
"We'll have to do our best to corral him," said River coach Tim Jennings. "Radford has a very good team."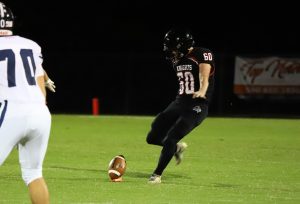 The Knights come in at 3-3, but they've lost their last three games since quarterback Zeal Hammons, his backup, and several others went down in a loss to Staunton on September 15. The Knights have struggled on offense, scoring just 13 points total in the last three games.
Last Friday at home the Knights were shut out by visiting Carroll County, 14-0. The defense did its best to keep the home team in the game but the offense had just 16 net yards on 43 plays.
"It's been a rough time," said Jennings. "Our defense played well enough to win but we couldn't get anything going on offense."
Maddox Woodyard, who is alternating with Trey Taylor at quarterback, completed five passes for 37 yards with Kody Park and Taylor catching two each. River had minus yardage in rushing with early season standout Gavin Binns still not ready to return after an injury.
Defensively, Keegan Mundy had 11 tackles to lead the team. Gabe Staton had nine, Ryan Daniels had eight and Jadyn Alston had seven. Kingston Bean had two tackles for losses.
The defense will have their work cut out for them this week against a Radford team that has averaged 43.5 points per game while giving up an average of 9.0. The Knights have their bye the following week, and that should be a good chance for the team to heal up and concentrate on making a run for the Class 2 playoffs. The Knights are currently ranked eighth and eight teams make the playoffs.