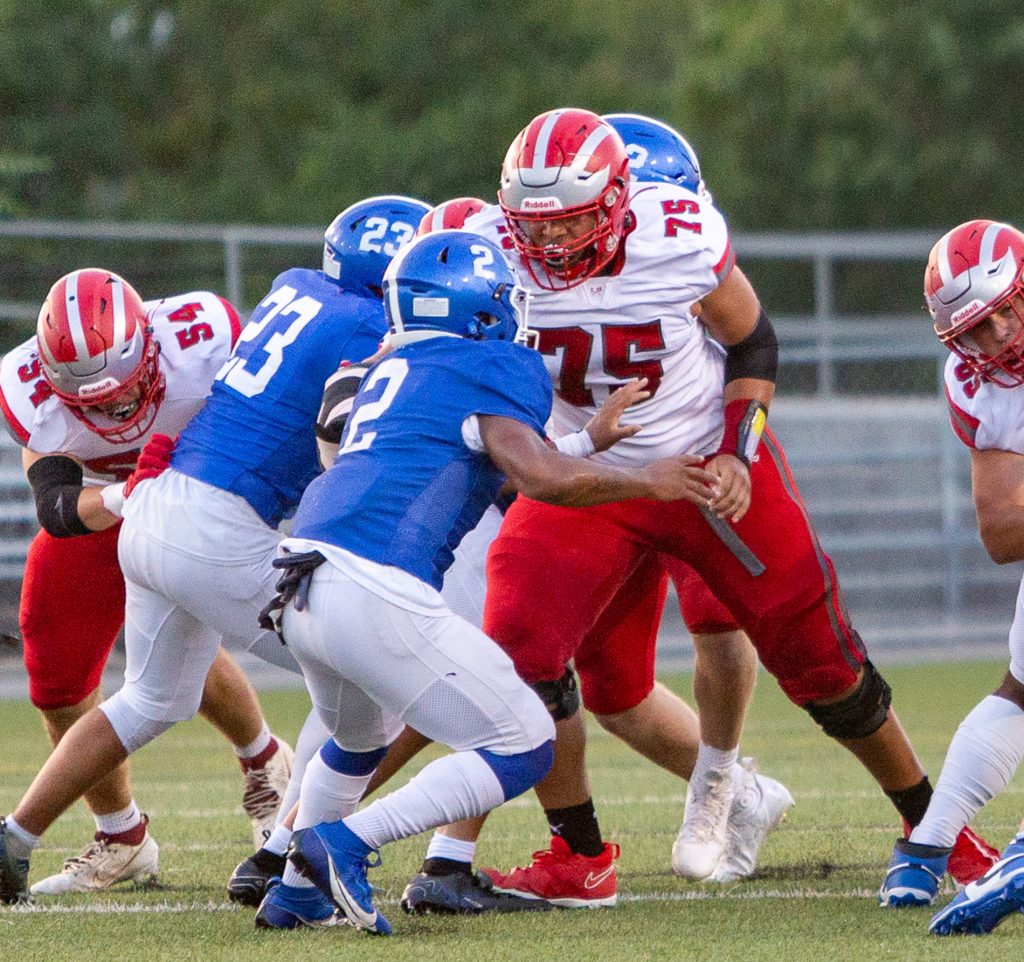 The Lord Botetourt football team will be looking to pick up their first win Friday night when they travel to Blacksburg for a non-district football game. The Cavaliers opened the season in Lynchburg last Friday with a 14-7 loss to host E.C. Glass.
"We could have won that game, we had a lot of first game errors," said LB coach Jamie Harless. "We had almost 300 yards of total offense."
Botetourt fell behind 7-0 at the half when a 46-yard completion set up a 15-yard touchdown run by Mike Thomas of Glass. The Hilltoppers made it 14-0 in the third period when quarterback Marty Kittrell ran 38 yards for a score.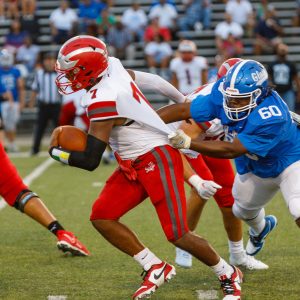 LB finally got on the board with 2:20 left in the game when Jakari Nicely hit Seth Williamson with a 67-yard touchdown pass and Dean Webb's extra point kick brought the Cavaliers to within seven points at 14-7. However, the Cavs couldn't successfully pull off an on-sides kick and Glass was able to hold on for the win.
"The difference was, we made too many mistakes," said Harless. "We had a punt blocked, snapped the ball over the punter's head another time. You can't make mistakes like that against a good team."
While Harless was disappointed with the execution, he wasn't upset with the effort against a Glass team that won the Region 4D championship last fall.
"Overall, our whole group fought hard," he said. "They cared. They wanted to win, but you can't win making mistakes like that."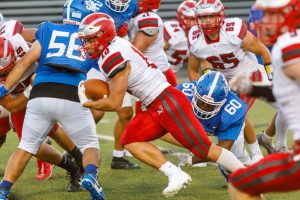 Nicely led the Cavaliers with 82 yards rushing on 22 attempts, and he completed seven passes for 119 yards. Williamson had two catches for 85 yards, Tristan Overbay had three receptions for 12 yards and Cade Lang and Cody McConnaughey had one reception each. Overbay also had 70 yards rushing on nine carries.
The Cavaliers should be able to turn it around this week when they travel to Blacksburg. The Bruins lost their 28th straight game when they opened with a 35-8 loss to Giles in Pearisburg last Friday. Blacksburg hasn't won a game since October of 2019, including a 70-0 loss to LB last year and a 42-6 win by the Cavs in 2021.
"They're doing their best to compete," said Harless.
Lord Botetourt's home opener will be September 8 against Pulaski County.