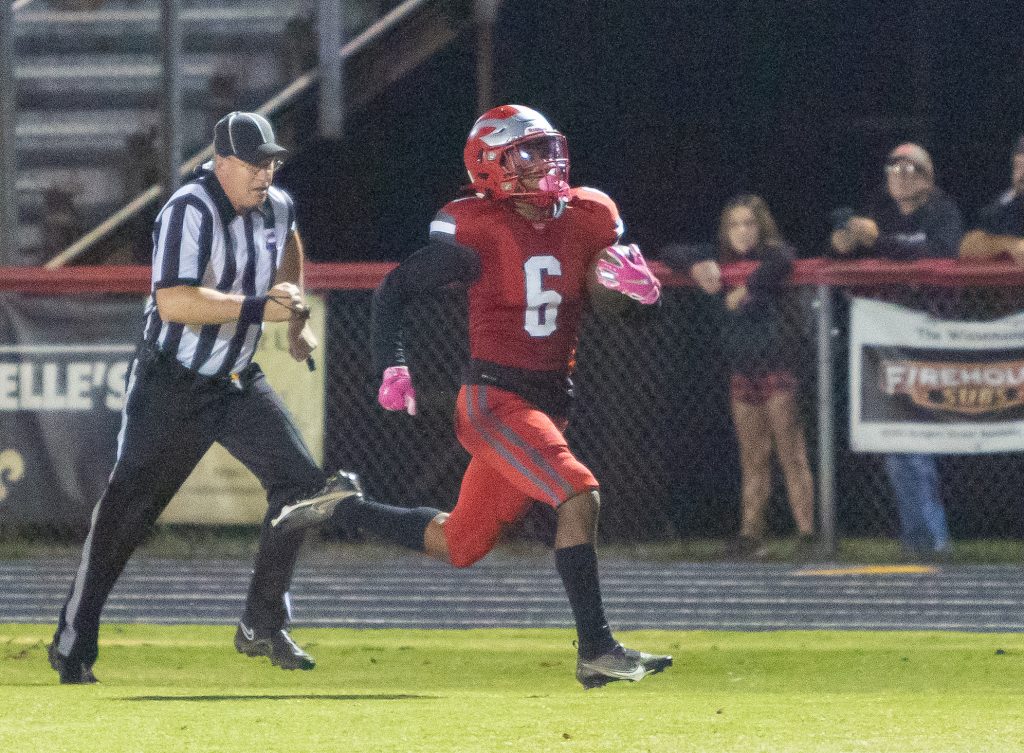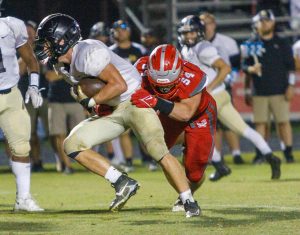 The Lord Botetourt football team will be in Vinton Friday to take on William Byrd as they try to get over the .500 mark. Not for this season, but for the history of the school.
LB defeated Staunton River in Daleville last Friday, 62-6, and with the win the Cavaliers evened their all-time football record at 330 wins and 330 losses in total games since the start of the program in 1959. With a win this week LB will be back over .500 for the first time since 1966.
This week's game won't be easy. Byrd is 5-1 and having their best season since 2018. They were 7-4 that year in Jeff Highfill's last year as Terrier coach and haven't won more than four games in a season since Brad Lutz took over the following year. Botetourt has won the last six meeting with the Terriers.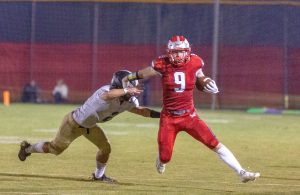 "They have a good football team," said Botetourt coach Jamie Harless. "They have a three-year starter at quarterback and some talented kids, including a kid who moved in from New York."
Walter Barrows is a speedster who moved in from New York and he scored two touchdowns in Byrd's 27-21 win over William Fleming last week, including the winning score in overtime. Byrd's only loss thus far has been a 14-10 loss to a strong Christiansburg team.
Meanwhile, the Cavaliers are also 5-1 and haven't lost since opening night in Lynchburg when they fell to a solid Class 4 E.C. Glass team, 14-7. The Cavaliers have scored over 50 points three times this year, including 62 in a total rout of Staunton River last Friday.
"They were missing their quarterback and that really played in our favor," said Harless.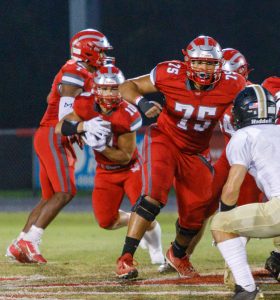 Botetourt led 35-6 at the half. Kendall Howard had a 15-yard TD run to open the scoring followed by a five-yard run by TJ McGinnis. Eagle Josh Kelly broke loose for an 80-yard TD but LB countered with three more scores in the second quarter on three- and eight-yard runs by Jakari Nicely and a 45-yard run by Tristan Overbay.
Nicely ran for 39- and 84-yard TD runs in the third quarter to set the clock running continuously and he finished with 233 yards rushing on 18 attempts. Overbay had 91 yards on seven carries, McGinnis had 61 on 10 and Quinton Jones had 39 yards on three attempts, including a 23-yard score. Botetourt had 483 yards rushing for the game and did not attempt a pass. Cade Lang ran a recovered fumble 30 yards for a fourth period score.
With the win the Cavaliers remained in third place in the Region 3D rankings behind Magna Vista and Christiansburg. LB has a 23.16 rating while Byrd is right behind them in fourth at 23.0, so this is a big game for both teams.
"They have a solid football team," said Harless. "If we're going to win we're going to have to go over there and play our best game."