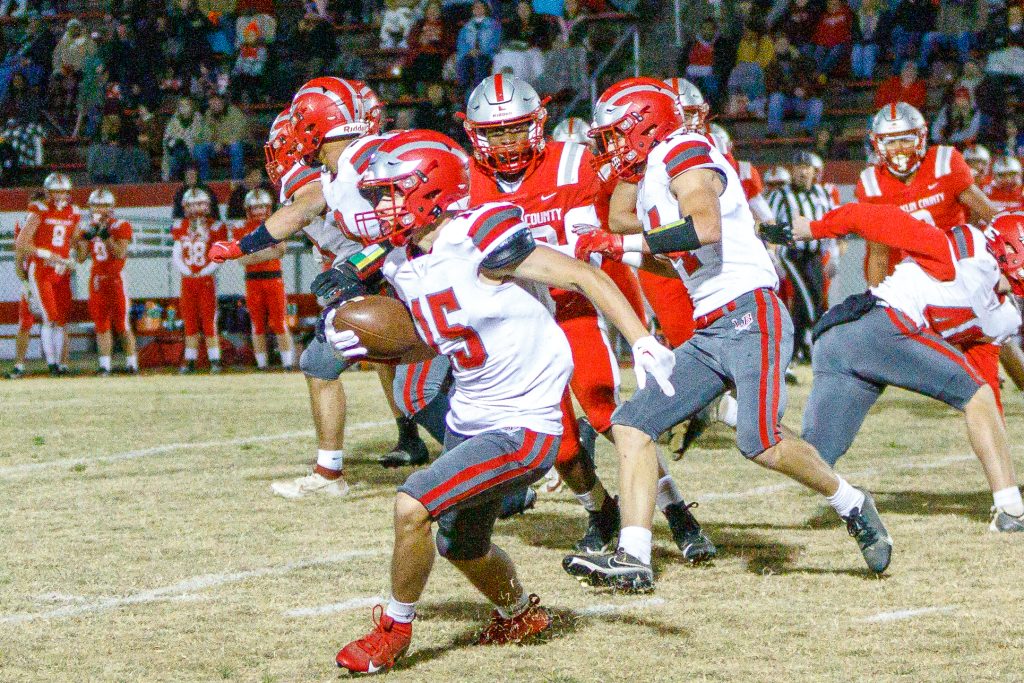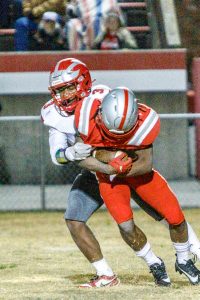 The Lord Botetourt football team is the third seed in the Region 3D playoffs, which begin this Friday night. The Cavaliers will open with a home game against sixth seeded Bassett.
LB finished the regular season at 8-2 after defeating Franklin County in Rocky Mount last Friday, 48-13. Bassett is 5-5 and the Bengals and Cavaliers have two common opponents. Bassett lost to Franklin County, 28-24, and lost to William Byrd, 31-0. LB beat Franklin and lost to Byrd, 16-0.
"They have a freshman quarterback who's the real deal," said LB coach Jamie Harless. "He's a big, tall kid at 6'2" and about 190 pounds and he can throw it."
Meanwhile, the Cavaliers' standout quarterback is questionable for this week. Senior Jakari Nicely, who is one of the very best players in the area, left the Franklin County game with an injury and his status for this week is uncertain. In fact, a lot of Cavaliers are questionable with the playoffs set to begin.
"This has been one of the toughest years we've had as far as injuries," said Harless. "The last two weeks we've had double-digit starting spots filled by backups. Health has been a concern."
Botetourt still managed to win convincingly against a solid Class 5 team in a road game at Rocky Mount after going down 6-0 in the first quarter. Nicely scored on a five-yard run and Dean Webb kicked field goals of 44 and 24 yards in the second period to give LB a 13-6 lead at intermission.
Botetourt upped the lead to 27-6 in the third quarter on a 10-yard TD run by TJ McGinnis and a two-yard run by Zion Woody. The Cavs then put it away in the third quarter as Woody scored on a 17-yard run, backup quarterback Sam Grooten found Kendal Howard for a 27-yard TD pass and Tristan Overbay ran one in from 35 yards out to make it 43-6. Franklin tacked on a late TD with the clock running to account for the final score.
With Nicely sidelined Botetourt got 157 rushing yards from Overbay on 17 carries. Woody had 114 yards on 12 attempts and McGinnis had 78 yards on eight carries as LB rolled up 396 yards on the ground.
With the win the Cavaliers now have 110 wins in the past 11 years and the overall record since the school opened is 333-331. It's the first time since 1965 that LB will finish a season with an all-time record of over .500.
If the Cavaliers get by Bassett they'll play the winner of an opening round game between William Byrd and Pulaski County in the region semifinals next week. Second seeded Byrd will host seventh seeded Pulaski in Vinton Friday.