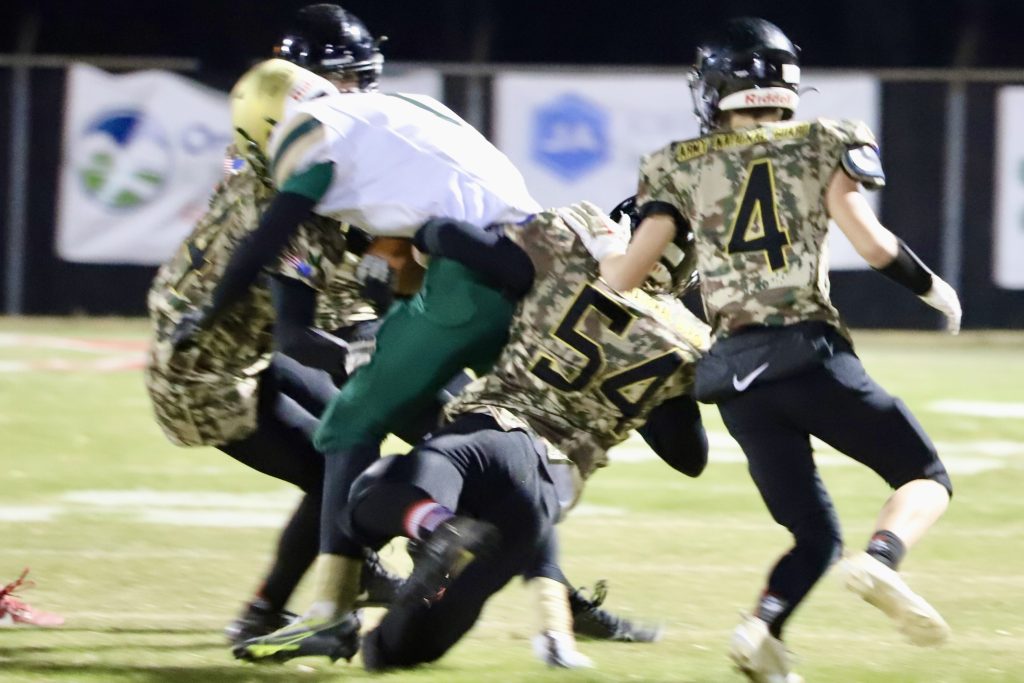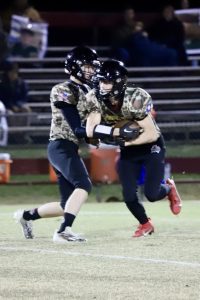 The James River football team slipped into the Region 2C playoffs last week by the skin of their teeth, and the reward will be a trip to Radford to play the top-seeded and undefeated Bobcats this Friday.
With one week to go James River was in ninth place in the region, just behind Dan River with the top eight making the playoffs. The Knights lost to Patrick County last Friday, 43-0, but Dan River lost to Appomattox and when Parry McCluer beat Eastern Montgomery and all the math was done, River moved into eighth.
"We got a rider point when Parry McCluer won, and when everything was factored in that got us in," said River coach Tim Jennings, who is a graduate of Parry McCluer.
The Knights had beaten Parry McCluer in the third game of the season, so every game the Blues won helped the Knights. River suffered some key injuries the following week and did not win another game, finishing 3-7. One of those defeats was a 55-0 loss to Radford on October 6, so the Knights realize they have their work cut out for them at Radford this Friday.
"We know what to expect and we'll try to keep it competitive," said Jennings. "At the end of the day our kids will get to say they played against someone who is going to have a heck of a career at Elon."
Radford quarterback Landen Clark, who is committed to Elon, is one of the top players in Southwest Virginia and he'll be hard to handle in Friday night's rematch. Friday's winner will play the winner of the four-five game between Appomattox and Chatham, and if River shocks the world and beats Radford the Knights will be on the road again for the region semifinal.
A River win over Radford would indeed be an upset of major proportions. The Knights have lost seven in a row and have been outscored 312-20 during that span. Last Friday in Springwood they were only down 14-0 at the half to Patrick before the Cougars put 29 points on the board after intermission.
Speedy Gavin Binns played for the first time since he was injured in the third game of the season and led the River rushing attack with 16 yards. He was having a great year before the injury.
Evan Byers, who took over as quarterback after senior Zeal Hammons went down in the fourth game, was five for 14 passing for 67 yards. Trey Taylor had three receptions for 71 yards and Camden Saunders and Josiah Clark had two receptions each.
On defense Gabe Staton had seven solo tackles and six assists. Keegan Mundy had five solos and five assists and Kingston Bean had nine assists. Staton and Mundy had two tackles for losses each.
The loss was the final home game of the season. The Knights played six home games this year and finished 3-3.