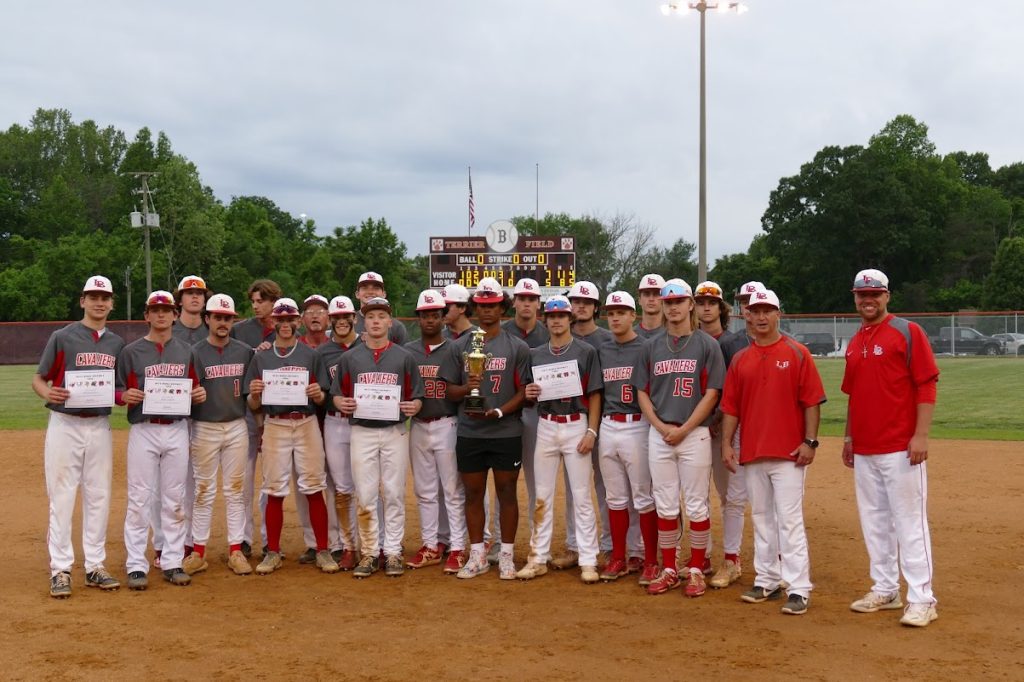 The Lord Botetourt baseball team will take a 15-7 record and the fifth seed into the Region 3D tournament this week. The Cavaliers will open Friday at fourth seeded Christiansburg at 6 p.m.
The Cavaliers are riding high going into the region after winning the Blue Ridge District tournament last week. Botetourt beat William Byrd in Daleville, 3-0, then beat Franklin County in Thursday's championship game at Walthall Park in Vinton.
In the semifinal win over Byrd, Nolan Medley pitched six and two-thirds shutout innings before his pitch count expired. Caleb O'Quinn got the last batter to ground out as Botetourt shut out Byrd for the third time this season. The Cavaliers beat the Terriers twice by 1-0 scores during the regular season.
Offensively, Medley helped his cause with two hits and Seth Richards also had two hits. Jackson Smith, Noah Donaho, Brayden Wells and Jack Vargo also had hits in the win.
The victory set up a championship game against Franklin County at William Byrd High School, the site of all BRD championship games. Botetourt stayed hot with a 7-5 win as Vargo pitched the first three innings and O'Quinn picked up the "W" with four innings of relief, allowing just one unearned run. Donaho had a double and two runs batted in while Smith, Medley and JJ Tyree joined Noah with two hits each.
"We've been playing well," said LB coach Todd Smith. "We've been having good at bats, and winning the district should give us some confidence for the region."
If the Cavs win Friday they would meet the winner of a Friday game between top seeded Cave Spring and either Byrd or Northside, who will play Thursday for the right to play Cave Spring on Friday. That game would be Tuesday, May 30, and the region championship is Friday, June 2.