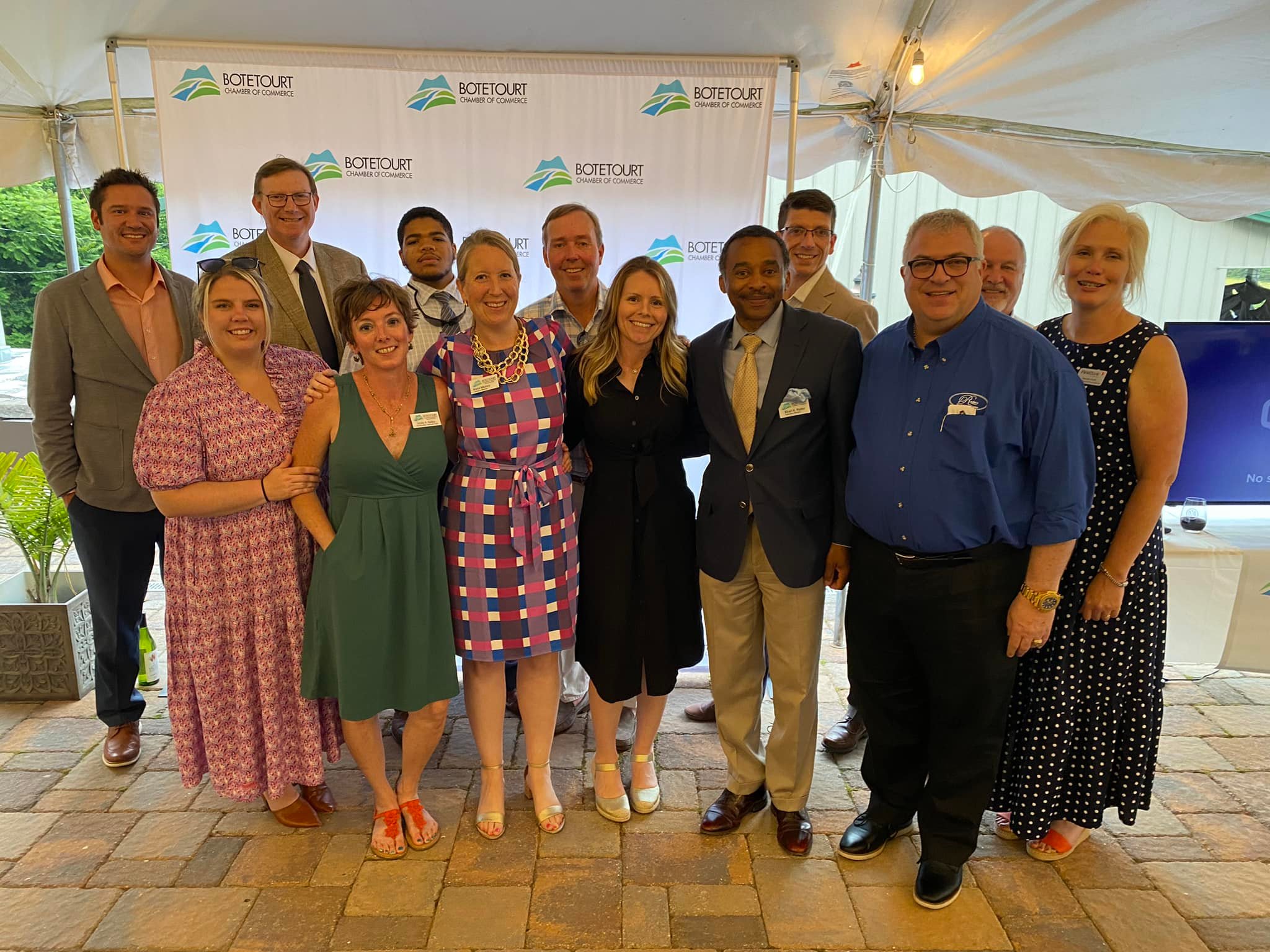 The Botetourt Chamber of Commerce held its "Meeting of the Membership" at Virginia Mountain Vineyards on June 6. During this event, Chamber Executive Director Khari Ryder thanked and bid farewell to outgoing directors Emily Bailey, Lois James, Kathy Caldwell, and Julie Phillips.
The chamber welcomed the new slate of directors and the new president, David Williams of Radar Funeral Home, who shared his thoughts on the chamber's theme for Botetourt's "vision." Outgoing president Anna Muncy of Lawrence Companies shared kind words about the direction of the chamber.
The new chamber directors are Dustin Bays of Bank of Botetourt, Cheryl Sullivan-Willis of PZAZ Salon, Shana Linthicum of Virginia 811, Maiya Ashby of Craig-Botetourt Cooperative, and Richard Bennett of Blue Ridge PBS.
~ Botetourt Chamber of Commerce