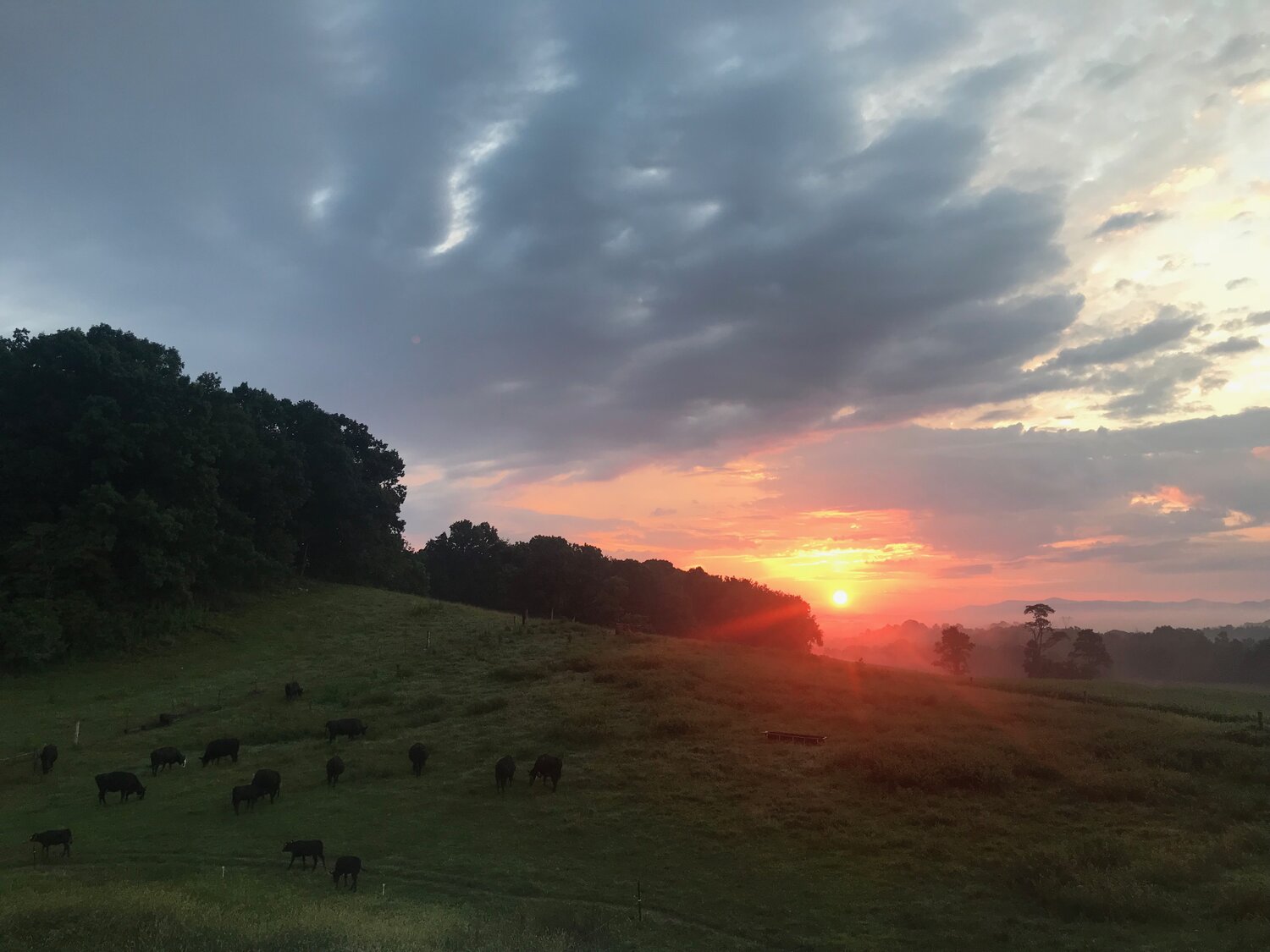 The Botetourt Chamber of Commerce is preparing to host its annual agriculture dinner at The Preserve at Crooked Run on Thursday, August 31. In partnership with local producers in Botetourt County, the Chamber will present a smokehouse meal prepared by Aaron's Smokehouse highlighting locally raised beef from Williamson Farms, and locally raised chickens from Fincastle Farm.
The dinner features a local menu, including products from the Homestead Creamery, Layman Family Farms, Ikenberry Orchards, Little Wasprock Farms, and Bryant Orchards. Other contributing local vendors are Sarah's Petals Cut Flower Farm, Nick of Thyme Bakery and Catering, Three Li'l Pigs Barbeque, Brughs Mill Country Store, Foot of the Mountain Café, Patrick Perkins Photography, Food Lion, and Kroger.
Virginia Mountain Vineyards will be providing a selection of award-winning estate wines for guests. The event will include local producer tables sharing their products and information about their business. Mountain Thyme Honey and Gifts, Fincastle Farm, and Sarah's Petals will be on display at the event. Virginia Western Community College and The Advancement Foundation will be present as well, with information about their respective programs that support innovative business development in the agricultural industry and agricultural education.
Guest speaker is Matt Lohr, Secretary of Agriculture and Forestry, who will speak about issues concerning the agricultural industry in Virginia and in Botetourt County. Secretary Lohr notes, "Agriculture and forestry are the first and third largest industries in the Commonwealth, creating an economic impact of over $103 billion annually. Botetourt County is an important contributor to this statistic, accounting for over 550 farms across 89,000 acres."
Executive Director of the Botetourt Chamber, Khari Ryder, hopes that this event is "only a catalyst to other informative and educational events for our ag industry. We are looking forward to researching creative ways of promoting and driving agri-tourism through the hosting of this event. With the state, regional, and local focus on agriculture and agri-tourism, this event and our speaker could not have come at a better time. Botetourt County has a long history as an agrarian economy and a rich history of legacy and heritage farms still in operation."
This event is planned by the Agriculture Committee that is a part of the Chamber. Members of the committee include Emily Bailey, Jenna Lawrence, Amy White, Kevin Sutton, Scott Stevens, Clayton Taylor, and Granville Grant.
Sponsors for the dinner are First Bank and Trust Company, Bank of Botetourt, Farm Credit of the Virginias, and Rockingham Cooperative/ACE Hardware. More information about the event can be found at the Chamber's website: www.botetourtchamber.com.
A portion of the proceeds of the dinner will go to the Future Farmers of America (FFA), benefiting the five chapters in Botetourt County. According to Kate Stevens, Agriculture Teacher and FFA Advisor, "The chapters are students who carry the future of our communities. They strive to make a positive difference in the lives of students by developing their potential for premier leadership, personal growth, and career success through agricultural education. These funds will support member opportunities to compete in Career Development Events which sharpen essential skills for career success, to network and build friendships with other young leaders around our State and Country, and to serve our community through hands-on projects and other needs brought to light by our members."
~ Fincastle Herald staff report