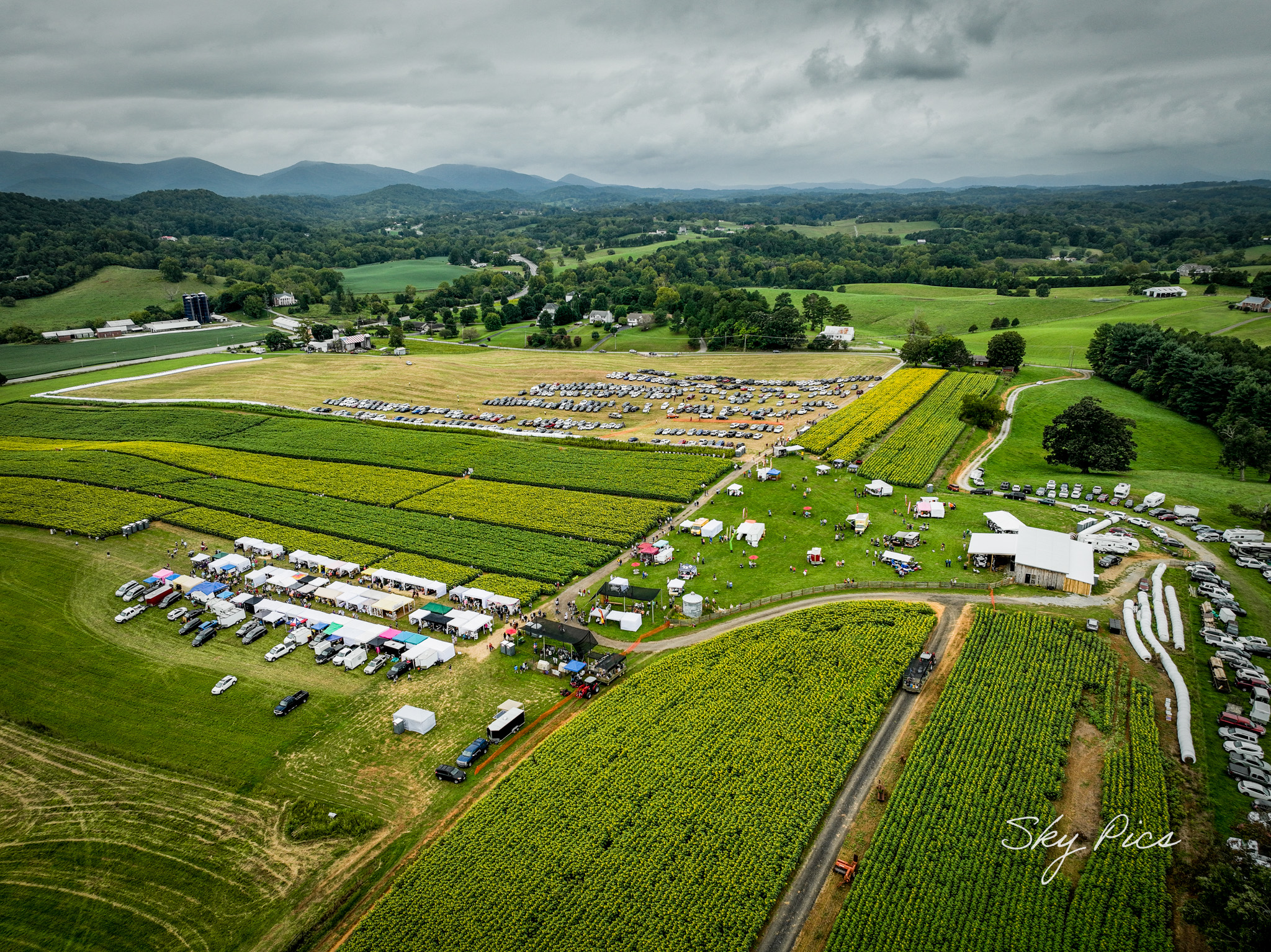 Have you ever wondered what the largest Sunflower Festival and vendor show on the east coast looks like? Now is your chance to find out. Dates have been announced for the Beaver Dam Farm Sunflower Festival in Buchanan.
The Beaver Dam Farm Sunflower Festival helps to diversify the family farm income. The farmland was purchased in 1900, was a tomato cannery in 1916 and began as a dairy in 1927. In September of 2019 the farm sold out of the dairy industry and now runs beef cattle and has a hay and straw operation. The farm is still owned and operated by the family today.
In 2015, 20 acres of black oil sunflowers were planted. As a result of the beautiful scenery, the following year the fields were opened up for visitors to walk through and adore. Over 20,000 visitors each year enjoy hayrides, farm animals to pet, live music, over 115 handmade crafts, food vendors and 600,000 black oil sunflowers.
During the weekdays, three field trip opportunities for preschoolers, senior citizens and special needs kids and adults are offered. The ever-popular catered sunset dinners in the sunflowers and goat yoga are also top attractions.
Once the festival is over, the crowds have diminished and the sunflowers have all dropped their heads, the farm will harvest the seed and bag it into black oil sunflower birdseed.
"Candace Monaghan has done a tremendous job of bringing the Sunflower Festival from a concept just a few years ago to a nationally recognized event that attracts over 20,000 visitors annually from approximately 35 states," states Ken McFadyen, Director of Economic Development for Botetourt County.
The Roanoke Regional Partnership recently calculated the festival's annual economic impact at $1,421,956, including a direct economic impact of $1 million. The 102 vendors last year had sales reaching $365,500 for the 27 sellable hours the event was open.
Dates and times are:
Friday, Sept. 8 – 4-7 p.m.
Saturday, Sept. 9 – 10 a.m.-5 p.m.
Sunday, Sept. 10 – 10 a.m.-5 p.m.
Monday, Sept. 11 – Closed
Tuesday, Sept. 12 – Preschoolers – 10 a.m.-1 p.m.
Tuesday, Sept. 12 – Private – 5:30-7:30 p.m.
Wednesday, Sept. 13 – Seniors – 10 a.m.-1 p.m.
Wednesday, Sept. 13 – 5:30-7:30 p.m.
Thursday, Sept. 14 – Special Needs – 10 a.m.-1 p.m.
Thursday, Sept. 14 – 5:30-7:30 p.m.
Friday, Sept. 15 – CLOSED
Friday, Sept. 15 – PRIVATE – 5:30-7:30 p.m.
Saturday, Sept. 16 – 10 a.m.-5 p.m.
For more information, visit www.BeaverDamSunflowers.com.
~ Fincastle Herald staff report