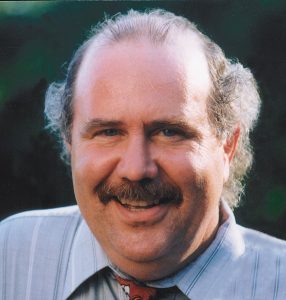 By Brian Hoffman, Sports Editor
It's all-star week for Major League Baseball and that always brings back some fond memories.
I started out as a child in southeast Pennsylvania, and it wasn't long before I became a baseball fan. I was 7 years old, in fact, when my dad took me to my first game at old Connie Mack Stadium in Philadelphia on a bus sponsored by our church. From that point, I was hooked.
Growing up in an area served by Philadelphia television stations I was able to watch the Phillies on TV, but it's not like it is now. Today I have the baseball package on DirecTV and, for about 30 dollars a month, I can watch any game on the MLB schedule. And, I can watch the games on a big screen, high definition TV that makes you feel like you're at the game. In fact, sometimes it's even better as there's no line for the bathroom, the refrigerator is filled with much cheaper food, I don't have to crawl over people to get to an aisle from my recliner and, if I record the first 45 minutes before watching the game, I can fast-forward between innings. You can't simulate the roar of the crowd, but then again I'm not paying $25 for parking at my house.
It wasn't like that in the '60s when I was growing up. Our TV was black and white and about a third of the size I have now, and that was a good-sized box at the time. As for the Phillies, they were our local team but all the games weren't televised. The Phils wanted you to come to the ballpark and buy tickets, which ranged anywhere from $5.50 for box seats to 50-cent bleacher seats in the left field pavilion, so they didn't put the home games on TV. Every once in a while there was a Sunday afternoon home game televised, but never during the week.
And, all the road games weren't on TV either. For some reason they seemed to carry all the games from Cincinnati and Chicago, but only selected games from other cities and never a late night game from Los Angeles or San Francisco. When the "UHF" boxes came about that increased the number of games I could watch, and doubled the number of stations available from three (ABC, NBC, CBS) to six. The UHF stations were big on reruns and sports, and stuff like wrestling and roller derby. I loved it.
At the time, I was quite happy to have what we had. The Phillies games were in black and white but I was just glad to be able to watch them. Never in a million years did I imagine there'd be a day when I could watch any game on the schedule in color on a high def TV with a screen as wide as a coffee table, or even wider.
And then there was the all-star game. My Uncle Bob and Aunt Alice were the first people I knew who had a color TV, and the all-star game was in color. If you're my age or older you can remember when having a color TV was a big deal. I can still remember people saying, "You have to see Bonanza in color!!"
Well, I had to see the all-star game in color. My aunt lived about a half-hour walk away, or 10 minutes by bicycle, and back then parents weren't worried about their kids getting kidnapped or shot. The all-star game was always in the daytime in the '60s and I would forego an afternoon at the local pool to watch the game in color at Aunt Alice's house.
I can still remember it all these years later, how the teams were introduced and lined up on first and third base and you could see all the different uniforms in living color. It doesn't sound like a big deal now but for a 10-year-old kid it was exciting … even better than Bonanza!!
The all-star game was a little more exciting back then, because the two leagues never played each other except in the World Series. There was a lot of pride in which league was better, and about the time I was growing up the National League dominated, mostly due to the fact that National League teams were quicker to embrace African American and Latino players. On one side, you had Whitey Ford pitching to Willie Mays, Hank Aaron or Roberto Clemente and on the other side you had Bob Gibson or Juan Marachal pitching to Mickey Mantle. Both leagues had some great players but the National had, by far, the better minority players. I didn't think about that at the time but looking back it was quite obvious.
I had almost forgotten how far we'd come watching sports on TV until COVID hit and the sports channels were searching for things to put on the air. To fill air time the MLB channel ran a broadcast of the 1960 World Series game seven between the Pittsburgh Pirates and the New York Yankees, just as it was at the time. It was the first World Series I remember watching, and I specifically recall rushing home from school and seeing Bill Mazeroski hit the walk-off home run that won the series. All the World Series games were also in the daytime back then, and school interfered with the weekday games.
It was fun to watch Game 7 of that series again and see how things have changed. There was no replay at the time, and I found myself instinctively waiting for a home run or a good catch to be replayed, but to no avail. The game was in black and white and not all that sharp, and graphics were elementary. When a batter came up his name was briefly on the screen, in a font that looked like it was done on a typewriter. No stats, no pitch speed, no little box with the outs, pitch count and infield diagram showing who was on base. It was just a black and white ballgame shown from two camera angles with two guys talking, but it was all I knew at the time and I loved it.
As I mentioned, the game was shown just as it was in 1960 and the commercials were much different as well. Most of them appealed to men, as you might expect, with beer, cigarettes and shaving cream being the prime sponsors. And there was nothing fancy, just 60 seconds of why their product was better than the other guy. Now, you can watch two or three minutes of commercials and when they're done you might not even know what they were advertising.
That's the kind of stuff I think of every year when the all-star game comes on, good times watching Uncle Bob and Aunt Alice's TV and loving baseball in living color. Back then I didn't think it could get any better than that.