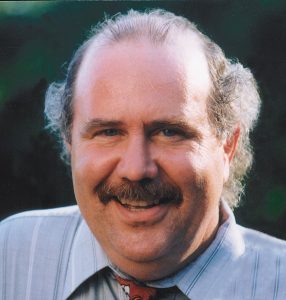 By Brian Hoffman, Sports Editor
Here's some concerning news for football fans with DirecTV. You may not have command of the NFL games you're excited to see this season.
Last Saturday the Baltimore Ravens hosted the Philadelphia Eagles in a preseason game. Granted, it was just an exhibition game, and the starters weren't even going to play, but as an Eagles fan I was excited to see how their draft choices and new additions looked in a live game. I check the Philly website every day for reports on training camp, who is looking good and who is moving up or down the depth chart. And hey, it's football and I've been waiting for it since February.
I was excited to see the game was scheduled to be on the NFL Network live at 7 p.m. Not all the NFL exhibition games are live, and when you watch the replay they run scores at the bottom of the screen. So, you can be watching a game in the second quarter and the final score of that game will be crawling across the bottom and impossible to avoid. Again, it's just a preseason game but it makes it even more meaningless if you know the final score while you're watching the game.
When I tuned in to the NFL Network at 7 p.m. Saturday it informed me that game was blacked out in this area, I guess because Baltimore is close enough to Roanoke to make it one of our "home" teams. I have the baseball package as well on DirecTV and the Nationals' games are blacked out and you have to watch them on the MASN channel. I'm not crazy about the Nationals' broadcasters but at least I can watch the games.
With the Ravens-Eagles game blacked out on the NFL Network, it directed me to WWCW, Channel 5 on my DirecTV. However, that's a Nexstar-owned station and Nexstar is currently in a contract dispute with DirecTV, so all I got was a notice telling me they're working on a new deal. At this point, I started getting aggravated.
One of the reasons I got DirecTV in the first place was so I could watch all the NFL games on Sundays. However, beginning this year the NFL package has moved to YouTube. I've already signed up for the YouTube deal, and I opted for the cheapest package that includes all the regular season games but nothing else. For that, it will cost me about the same thing I was paying when the NFL games were on DirecTV.
YouTube also offers a more expensive package, where they include the preseason games and a bunch of other channels we already get or don't need. My wife, who is good at stuff like this, reminded me that they're offering a 10-day free trial for that service, so she went about the hassle of signing up for that trial with hopes that we could get the preseason football game Saturday night. When she finished all the rigmarole of doing that, it was to no avail, as the game was also blacked out on YouTube.
Now I was really getting frustrated. My grandson had come over to watch the game with us and he's also very good at today's technology. He was somehow getting the game on his phone, but when he tried to relay it to the TV we got the audio but no video, and it was now midway through the second quarter.
My wife tried several other things, hooking up our "Apple Box" and using all three of our remotes to try and find the game. If it was just me I would have given up long ago, but she doesn't let modern technology defeat her like I do. Finally, and I don't know what she did, she was able to find the game on our computer and get it on the TV, but it was now halftime and even the second stringers were done for the evening. It took almost an hour to get to that point.
I point this out because our local Fox station, WFXR Channel 27 on DirecTV, is also in a dispute with Nexstar. DirecTV customers haven't been able to get Channel 27 since July 1, missing the Major League All-Star game, the women's soccer World Cup and other shows I used to enjoy on that station.
When you turn to Channel 27 it tells you to go to "tvpromise.com" for an explanation of why the station is not on. I've done so, and all it pretty much tells me is that two organizations who overcharge already are at odds because one wants to charge even more and the other isn't budging.
Hopefully, this dispute will be over by the first week of September when the NFL starts for real. Channel 27 is our home Fox station for NFC Football, and if the impasse is still going on that means Washington football fans won't have their games on DirecTV if they're playing an NFC opponent at home or anyone on the road. On days when Fox has the doubleheader you're likely to be blacked out of games with the Cowboys, Giants, Eagles, 49ers, Vikings  or whatever NFC team is on Fox Sports that day.
I hope the DirecTV and Nexstar folks can settle this dispute soon. I can get by missing reruns of "Young Sheldon" but I want my football on Fox.