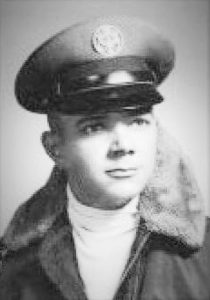 Luther Samuel Deel, 83, of Cloverdale, passed away on Monday, May 22, 2023, at the Springtree Health and Rehab where he lived for the past six years.
He was born in Nace, Va., on March 12, 1940, to the late Samuel B. Deel and the late Bula Ray Shull Deel. He was also preceded in death by a son, Luther Samuel Deel Jr.; sisters, Phyllis Deel and Imo Ann Mosley; brother, Calvin Deel; and his beloved Beagle, Dixie.
Luther was a United States Air Force veteran serving during the Vietnam War and worked for 30 years as a skilled contractor. He attended the Cloverdale Church of the Brethren where he had been a member of the Gospel Choir and was a member of the Seventh Day Adventist Church.
He is survived by his wife, Patricia "Pat" Deel; daughter, Cecilia Barton; sons, Samuel Deel and Matt Deel (Shannon); three step-grandchildren; sister, Helen Hodges; brother, Daniel Deel (Sally); several nieces and nephews; and best friend, Charlie Gardner.
The family received friends on Tuesday, May 30, 2023 from 1 to 2 p.m. at Oakey's East Chapel where the funeral followed at 2 p.m. with Pastor Patrick Starkey officiating. Burial followed in the Daleville Cemetery.
Memorial contributions may be made to your local SPCA, veterans associations or your favorite charity. Online condolences may be expressed to the family at www.Oakeys.com. Arrangements were by Oakey's East Chapel, Roanoke (540) 977-3909.