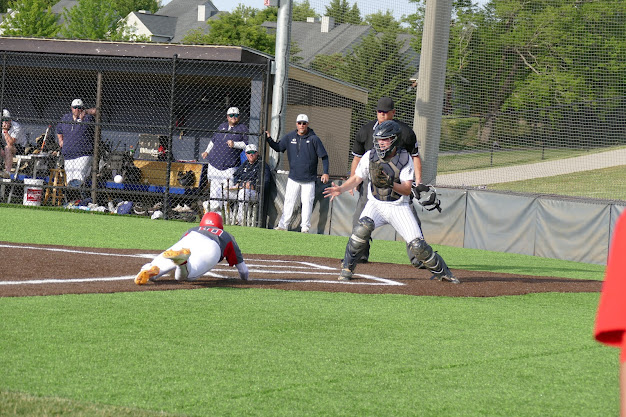 The Lord Botetourt baseball team saw the season come to an end when the Cavaliers fell to Christiansburg Friday. The Blue Demons took a 9-2 win in Christiansburg in a Region 3D quarterfinal game.
"We didn't play very well, but they were good," said LB coach Todd Smith. "It's tough to win when you only have three hits."
The Cavs took the lead with two runs in the second inning, highlighted by a Noah Donaho double and an RBI single by Nolan Medley. Jack Vargo had the only other hit for LB.
Christiansburg then took the lead with four runs in the bottom of the second. The Demons added on with two in the fifth and three in the sixth to pull away for the win.
Medley pitched the first four innings and took the loss. He struck out six while yielding six hits and was hurt by six walks. Vargo pitched the last two innings and gave up three runs on one hit and two walks.
With the loss LB ended the season with a 15-8 overall record. The highlight of the season was three shutout wins over William Byrd, including a win in the Blue Ridge District tournament final that gave the Cavs the BRD tourney championship.
"We won the district tournament and 15 wins is a good season," said Smith. "We played well at times, we just came up a little short."
Botetourt had four first team all-district selections, Donaho, Medley, JJ Tyree and Noah Leonard. Jackson Smith, Caleb O'Quinn and Brayden Wells make the second team. The Cavs will lose six seniors but have some good talent returning.
"We have some pieces coming back," said Smith. "We should be okay next year."