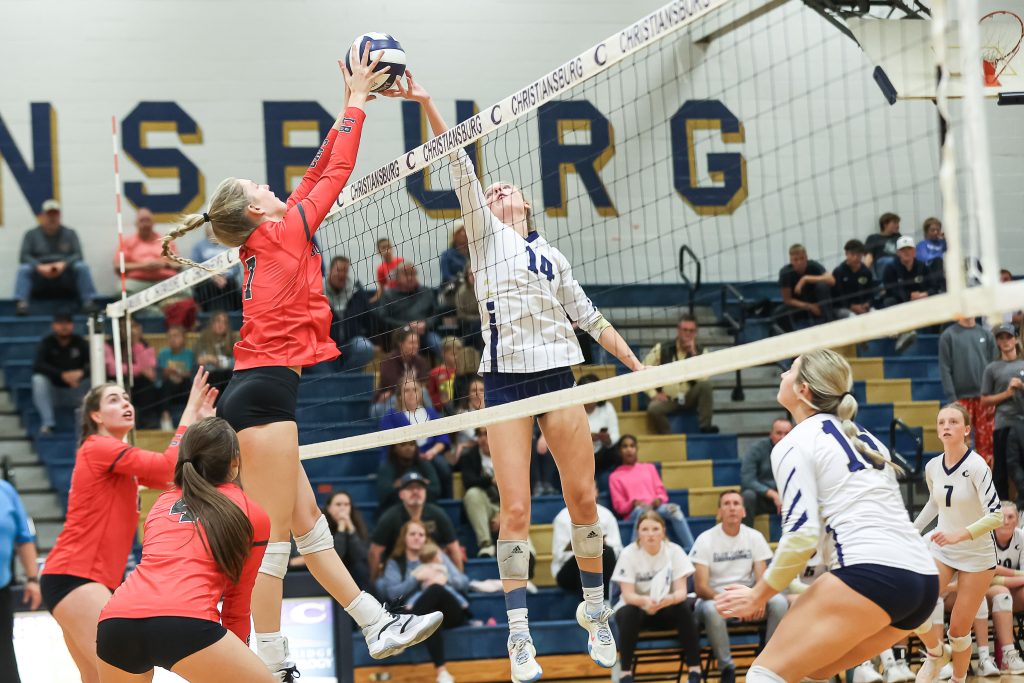 The Lord Botetourt girls saw their volleyball season come to an end last week with a four-set loss to Christiansburg in the Region 3D semifinal. The two region finalists make the state tournament, and LB was one win away from qualifying.
Christiansburg, the number two seed in the tournament, got to host third-seeded Lord Botetourt for the semifinal and the Demons took the first set, 29-27. The Cavaliers evened the score by winning the second set, 25-22, but Christiansburg won a critical third set in extra points, 32-30. The Demons then put it away with a 25-18 win in the fourth set.
"We had an incredible match against Christiansburg," said LB coach Julie Conner. "I am so proud of how hard the girls played."
Becca Huddleston led the Cavaliers with 16 kills and four blocks. Madilyn Winterton had 11 kills and 13 digs while Erica Gergely had eight kills and Emma Rice had six. Skylar Morris had 39 assists and 18 digs and Bria Harvey had 18 digs.
With the loss LB ended the season with a 20-5 record and Blue Ridge District regular season and tournament championships.
"Although our season ended a little earlier than what we would have hoped, we had a great season and the coaches and I are proud of all we accomplished," said Conner.