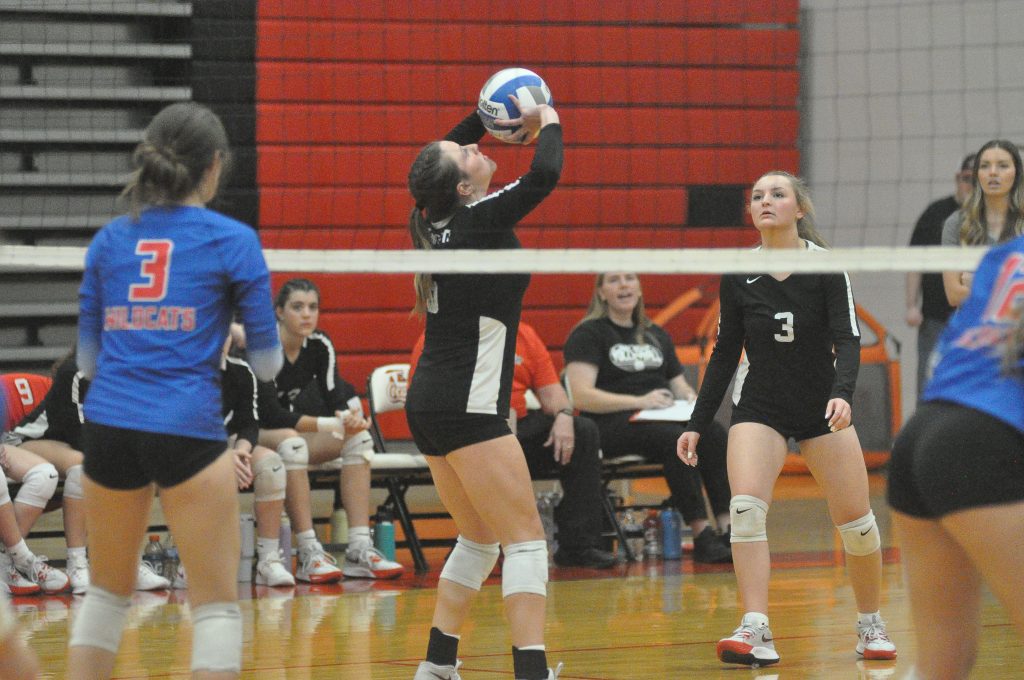 James River volleyball coach Linsey Firebaugh is taking her team to the state tournament in her first year on the job. The Knights will play a Class 2 state quarterfinal game on Saturday at a site to be determined.
River was set to play at top-seeded Appomattox in the Region 2C championship game as the paper went to press Tuesday. If River prevailed in that match they will host a first round game in Springwood on Saturday against the loser of the Region 2D final between Gate City and Ridgeview. If River lost to Appomattox Tuesday the girls would be on the road Saturday against the Gate City-Ridgeview winner.
The Knights were 14-8 prior to the match at Appomattox and they've been playing their best volleyball of the season at the most opportune time. Third seeded River had to travel to second seeded Gretna for the Region 2C semifinal last Thursday and the Knights won in four sets, 25-16, 16-25, 25-20 and 25-16.
"We came out and jumped on Gretna early," said Firebaugh. "The second set we made a lot of serving and hitting errors, but then bounced back the third and fourth set. We executed our game plan well keeping them out of system so they could not set their big hitters."
Ripley Barry led River in kills with a dozen while Ava Thacker had 11 kills and 13 digs. Brea Anduiza had 32 assists and 16 digs.
Saturday's state quarterfinal winners will advance to the state semifinals next Tuesday, November 14. The state championship matches for Class 1, 2 and 3 will be at the Salem Civic Center on Saturday, November 18.