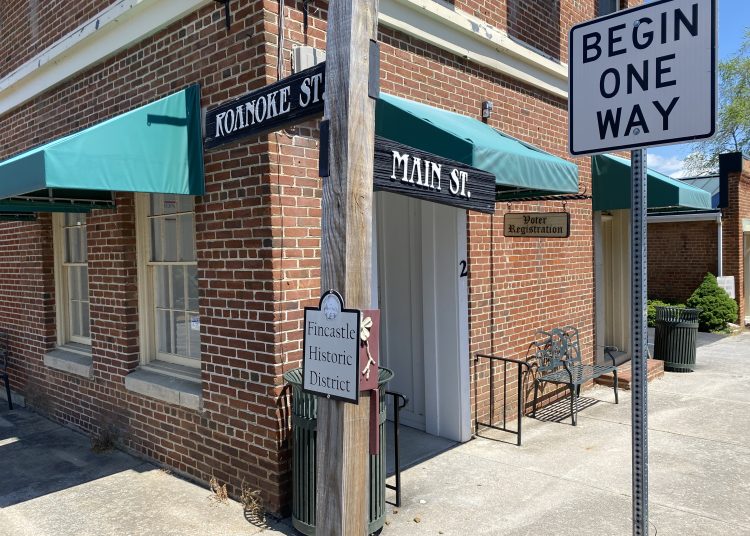 By Matt de Simone
The 2023 election quickly approaches. Among the offices to be on the November ballot, Board of Supervisors seats in the Blue Ridge, Fincastle, and Valley districts will be up for grabs.  In terms of the upcoming Republican primary, the Blue Ridge and Valley districts are the only districts with contested races where candidates are seeking the Republican nomination.  This means only four of the 10 county precincts will be open on June 20.  Amsterdam, Buchanan, and Fincastle districts do not have any contested races for the primary.
Current Blue Ridge District Supervisor Billy Martin will run in the upcoming primary against Walter Michael. Mac Scothorn, current board chair, seeks the party nomination in the Valley District with Robert R. Young as opposition.
Uncontested candidates receiving the Republican party nomination that will not appear on the June ballot consist of Brandon W. Nicely for Fincastle District Board of Supervisors, Matthew T. Ward for Sheriff (incumbent), Donna C. Boothe for Treasurer (incumbent), Chris T. Booth for Commissioner of Revenue (incumbent), John R.H. Alexander II for Commonwealth's Attorney (incumbent), Terry L. Austin for House of Delegates, 37th District (incumbent), and Chris Head (current delegate in 17th House district) for Va. Senate, 3rd District.
In-person absentee voting begins at the Botetourt County Elections and Voter Registration office at 2 East Main Street in Fincastle, Friday, May 5. The office is open Monday-Friday, 8:30 a.m.-4:30 p.m.  After Memorial Day (May 29), the deadline to register or update voter registration for the Republican primary is 5 p.m. the following day (May 30). The deadline to request a mailed absentee ballot is 5 p.m. (in the Registrar's Office or online) Friday, June 9.
The office will be open on Saturday, June 10, for in-person absentee voting from 8:30 a.m. until 4:30 p.m. The following Saturday (June 17), the office will be open 8:30 a.m. until 5 p.m. which also serves as the deadline for in-person absentee voting.
Election day for all remaining voters in the Blue Ridge and Valley districts takes place on Tuesday, June 20. Polls will be open from 6 a.m. until 7 p.m.
For more information, visit the county's Department of Elections & Voter Registration website at https://www.botetourtva.gov/403/Department-of-Elections-Voter-Registration.