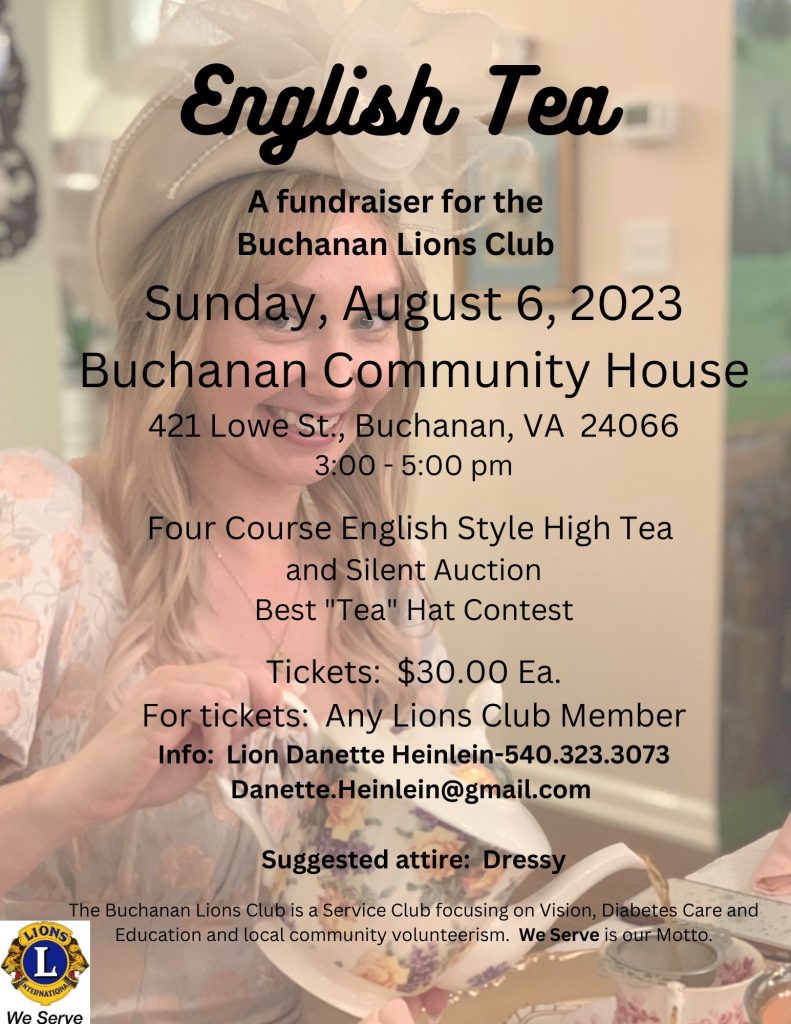 The Buchanan Lions Club is having an English High Tea fundraiser.  This will be a four-course English-style High Tea and silent auction, with a Best "Tea" Hat Contest with first, second and-third place prizes.
The four-course tea will consist of savory food (that is not sweet), tea sandwiches, scones, and dessert. The silent auction will be full of items collected for perusal and bidding.  The Tea Hat contest will be open to those who wears their version of an English Tea Hat to the event, and each person attending will vote for the first, second and third place winners.
The English Tea will be held on Sunday, August 6, at Buchanan Community House at 421 Lowe Street in Buchanan, from 3-5 p.m. Tickets are $30 each and are limited. They may be obtained from Buchanan Lions Club members. For more information, or to obtain tickets, contact via phone or text message to Lion Danette Heinlein at 540-323.3073 or Danette.Heinlein@gmail.com.
~ Buchanan Lions Club