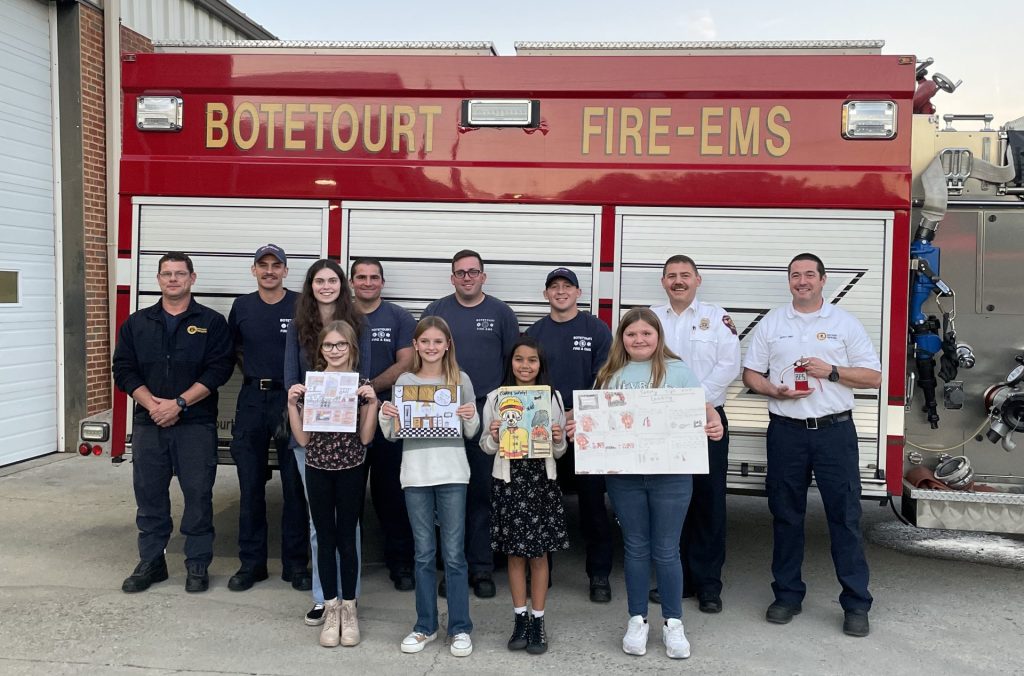 Botetourt County's Department of Fire & EMS has announced the winners of its first Fire Prevention Week Art Contest in partnership with Botetourt County Schools.
Fifth grade students were invited to participate in an art contest surrounding this year's Fire Prevention Week Theme from the National Fire Protection Association, "Cooking Safety Starts with You!" Students were allowed to use their medium of choice to create their submissions. Winners were selected on October 11.
Winners of the art contest as well as teachers, administrators and parents/guardians, were invited to a celebratory dinner at Read Mountain, Station 7, with the Fire & EMS staff on Wednesday, October 18 to celebrate the students' hard work and creativity they put into their projects.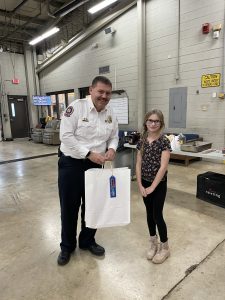 The winners of the contest were:
1st Place: Jaden Herrig from Breckinridge Elementary
2nd Place: Adelyn Tribble from Eagle Rock Elementary
3rd Place: Quorra Relf from Colonial Elementary
Honorable Mentions:
Ruby Martin at Troutville Elementary
Ihara O'Toole at Buchanan Elementary
~ Fincastle Herald staff report