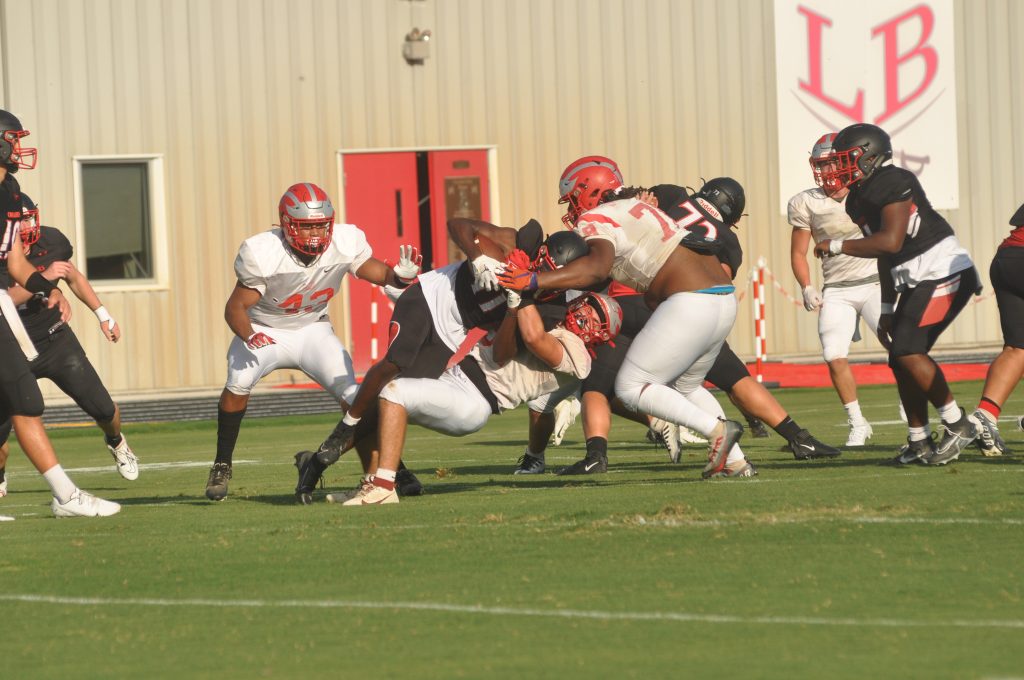 The James River Knights will be at home and the Lord Botetourt Cavaliers will be in Lynchburg when the 2023 high school football season opens this Friday night. Both teams participated in benefit games to warm up for the season last week.
Lord Botetourt played host to Jefferson Forest in a game-like situation last Thursday in Daleville and LB came out on top by a 24-10 score. Cavalier coach Jamie Harless treated the game like a scrimmage, although it was played by regular game rules with the exception of kicking.
"We didn't prepare for Jefferson Forest, we just worked on ourselves," said Harless. "We don't try to scheme up a scrimmage, and Jefferson Forest did a lot of shifting with moving parts so it was tough on our kids.
"I wanted to see us compete a little harder. I was looking for some toughness."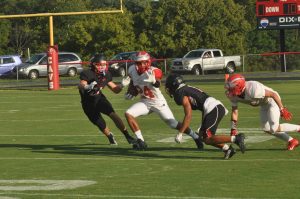 The Cavs will need all the toughness they can muster when they take on E.C. Glass at Lynchburg's City Stadium this Friday to open the regular season. The Hilltoppers are coming off a 12-2 season that saw them reach the state Class 4 semifinal after beating Salem in the Region 4D championship game.
"They have more speed than the Daytona 500," said Harless. "They're big and fast and everything you expect a Lynchburg city school to be. It's a great team to test yourself in an opening game."
James River will play host to Buffalo Gap at 7 p.m. in Springwood Friday. This will be the third year in a row the Knights have opened with Buffalo Gap and the Bison won each of the last two.
"Gap is young like us, and they don't have as much size as we are used to," said River coach Tim Jennings. "They're going to force us to play disciplined defense and tackle for four quarters.
"On offense, we just need to execute our assignments. We're confident we can do some things to give them problems if we can just do our jobs."
River wrapped up the preseason with a benefit game at Bassett last Friday and the Class 3 Bengals shut out the Knights, 38-0.
"Our effort was good, but their team speed was so much greater than ours," said Jennings. "We gave them some short fields at times and we had some early season execution issues, but we played really well at times, too."
Look for a rundown of both the LB and River football teams in a special fall sports preview section included in The Fincastle Herald this week.