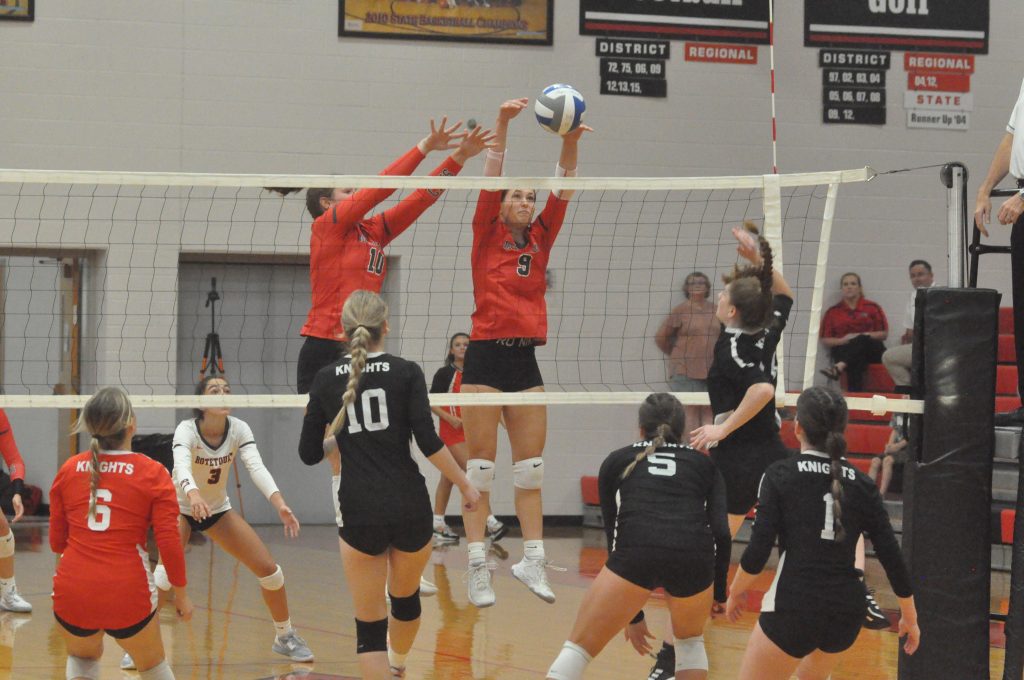 The two Botetourt County high schools served up the first volleyball match of the season Monday night when Lord Botetourt traveled to Springwood to take on James River. The Cavaliers came out on top in four sets, 25-18, 25-15, 21-25 and 25-16.
"It was great to open the season with a win," said LB coach Julie Conner. "We did some good things and will continue to work on becoming more consistent throughout the match."
Emma Rice led the Cavaliers with a dozen kills along with six blocks and three aces. Becca Huddleston had 10 kills and two blocks while Bria Harvey led in digs with 21 and served up three aces. Skylar Morris had 32 assists and 13 digs and Madilyn Winterton had 11 digs for the Cavs.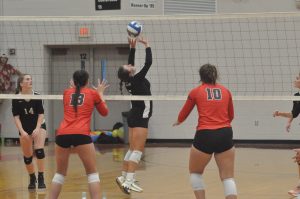 For River, Jadyn Miller had 10 kills and Caitlin Canada had eight. Brea Anduiza dished out 28 assists to go with seven kills and three aces.
"Unfortunately, we got off to a slow start," said new River coach Linsey Firebaugh, who was coaching her first regular season match for the Knights. "We battled to take the third set but did not execute our game plan well enough to take the match. We had a lot of errors serving and attacking that added up."
Both teams will be back in action Thursday with matches on the road. Lord Botetourt will be at Blacksburg and River will travel to Bassett.
Look for a preview of both the LB and River teams in a special section in The Fincastle Herald this week.