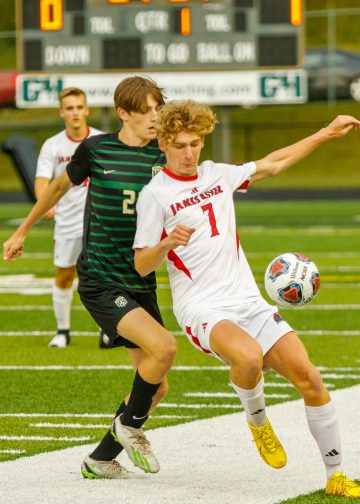 The James River boys had a good soccer season but not quite good enough to get by Three Rivers District rival Glenvar. The Highlanders beat River, 9-1, at Glenvar last week in a Region 2C quarterfinal game to end the Knights' season.
It was the third loss to Glenvar in three tries against the Highlanders, who were state runners-up in 2022 and returned most of that team. Last week River was hoping to pull the upset after losing just 3-1 in their previous meeting with the Highlanders, and when the Knights scored first things were looking up. However, the Highlanders put seven unanswered goals on the board before halftime and advanced in the region, where they defeated Patrick County and Radford to win the region and earn a home game to open state play this week.
River ended the season with a 12-6-1 record, and the Knights were 12-3-1 against teams other than Glenvar. First team All-Three Rivers District honors went to senior Justin Hill. Named to the all-district second team from River were Josiah Clark, John Laughridge, Levi Miller and Paul Theimer.