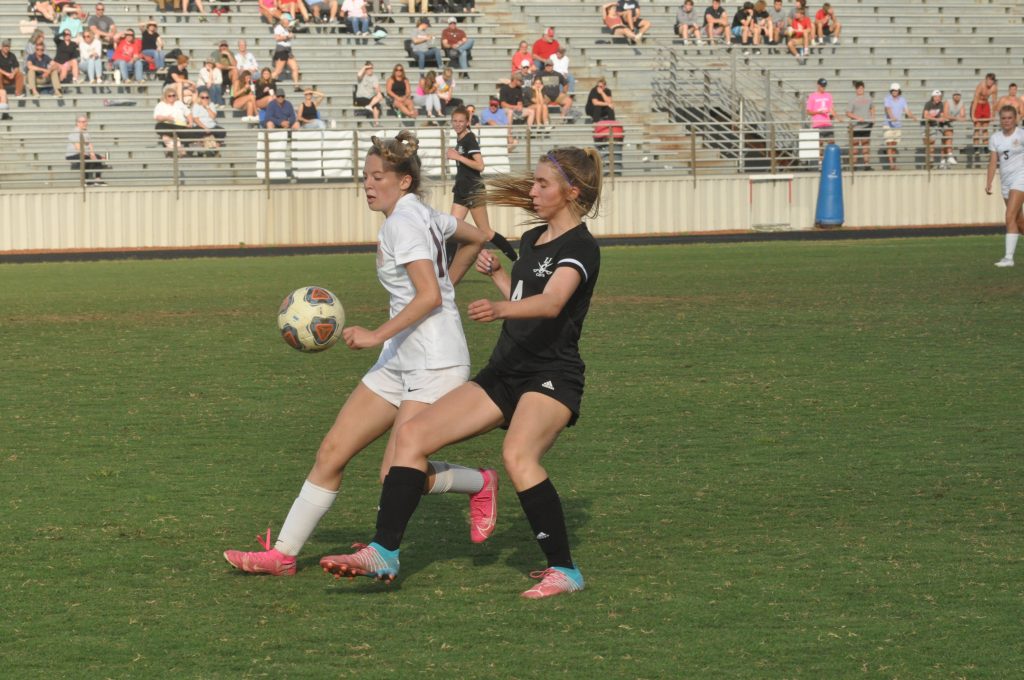 The Lord Botetourt girls saw their soccer season end one win away from a trip to the state tournament. The Cavaliers dropped a 1-0 decision to William Byrd in the Region 3D semifinal in Daleville last week.
The game was scoreless at the half, with Byrd failing to convert on a penalty kick that hit the post. Byrd finally broke the tie with 8:25 remaining on a goal by Blue Ridge District Player of the Year Maddy Simmons.
With the loss LB finished the season at 12-4-3. LB junior Emma Rice was second in the voting for Player of the Year and made first team All-Blue Ridge District along with Autumn Estrada, Lauren Uotinen, Emma Ruhlman and Falan Peters. Second team selections were Mia D'Arpa, Nancy Mclachlan and Lyndsay Prillaman.