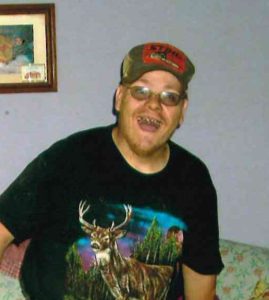 Michael Allen Hickman, 48, of Lexington, passed away Thursday, June 22, 2023.
He was preceded in death by his grandparents, John and Mary Hickman and Hiram and Josephine Dudley.
He is survived by his father, Carson "Pete" Hickman; special great aunts, Joyce and Vera Dudley; special uncle and best friend, Bobby Dudley; cousins, Debbie Ayers and Brenda St.Clair; numerous aunts, uncles, cousins, nieces, nephews, and friends.
Funeral services will be held 2 p.m. Friday, June 30, 2023 in the Buchanan Chapel of Botetourt Funeral Home with the Rev. Donald Stine officiating. Interment will follow in Rapps Mill Cemetery.
Visitation will be held from 6-8 p.m. on Thursday, June 29, 2023 at Botetourt Funeral Home, Buchanan. Those wishing to contribute, please do so at the funeral home to help with Michael's services. Online condolences may be made at www.botetourtfuneralhome.com or 540-254-3000.