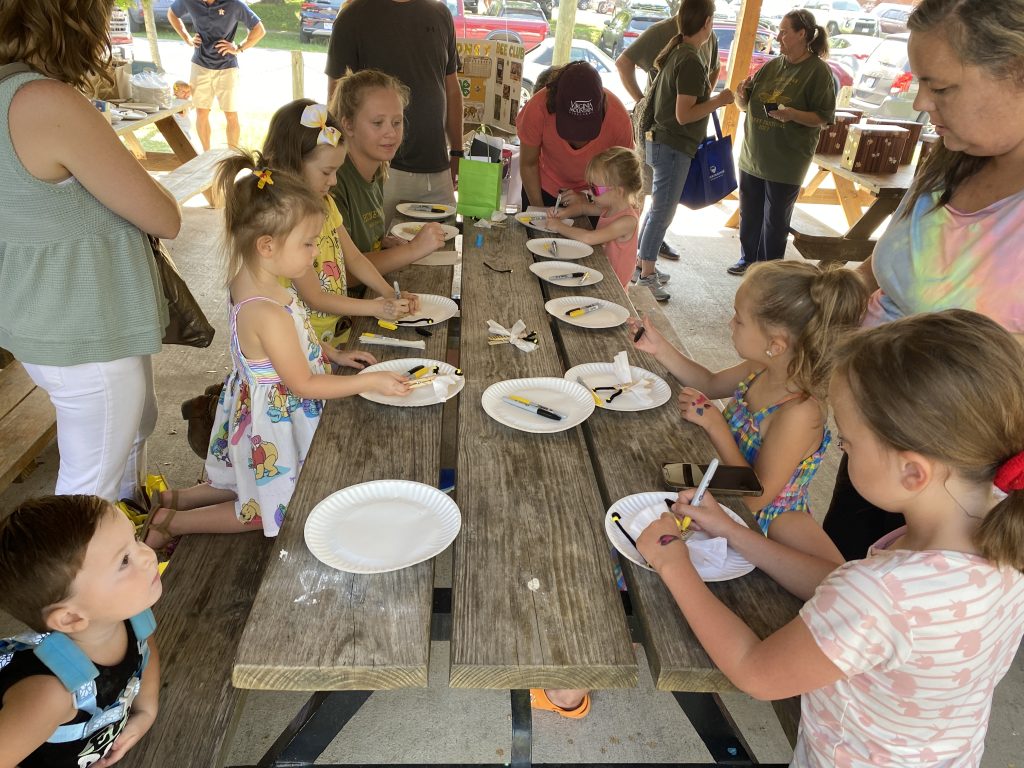 By Matt de Simone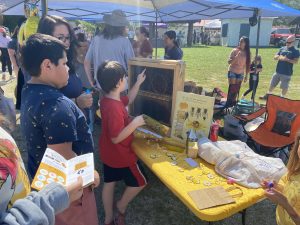 The Botetourt community celebrated National Honey Bee Day during the Botetourt County Farmer's Market Honey Festival last Saturday at Buchanan Town Park.
This year's event was hosted by the Botetourt Beekeepers Association and the market. Local beekeepers educated festivalgoers on the importance of bees and the resources they produce. This year's event included various children's activities like face painting, "Beekeeping Bingo," hive inspections, and a build-a-bee activity. Plus, attendees enjoyed local honey, treats, and crafts from various vendors on hand. Another highlight this year was a mead tasting station for adult attendees.
Throughout the park, guests enjoyed items and information provided by local vendors that included: Cutes by Ann, The Slap Shop, Cornerstone Knives & Waterworks, The Salty Bee, WildwoodWorkshop, Big Lick Honey, Mary's Palette, Studio 43 Pottery, Moonlight Mountain Designs, Mountain Thyme Honey, Apothicare D'Abeille, Williamson Farms, Craig's Creek Kune Kune, Wolfe Apiaries, Williams Woodshop, Brent Hershey State Farm, Crazy Creations, Sarah's Petals, Layman Family Farms, G-Bees, Varsity Spa, Mountain Valley Art, J. Eanes – Honey Thief, Sunny Days Designs, Hillside Plants & Produce, Fire & Rain Farmstead, Scones by Sydney, C & F Farms, Voyager Cold Brew Coffee, Beaver Dam Bees, Virginia Cooperative Extension, Henritze Dental Group, Fermented Fire Hot Sauce, North Mountain Candle Co., Dangles By Angles, Rockingham Insurance, Suburban Bees, Mary Ashe Draws, Botetourt Lacrosse Club, Moon Blossom Farm, By the Dozen Cookies and More, BOCO Libraries, Appalachain Nectar, Turquoise Thread, Lenk Orthodontics, Heritage Apiary, Clover's Microgreens, Mountain Mom Mortgage, Elote Mexican Street Corn, Munch Dogs, Ferguson Family Provisions, Mi-Mi's Ice Cream, Kefi Greek Food, Caldwell Mountain Copper Kettle Corn, Island Wheels, and more.
The Botetourt Farmer's Market continues this Saturday, Aug. 26, at the Daleville Town Center from 9 a.m. until 2 p.m.