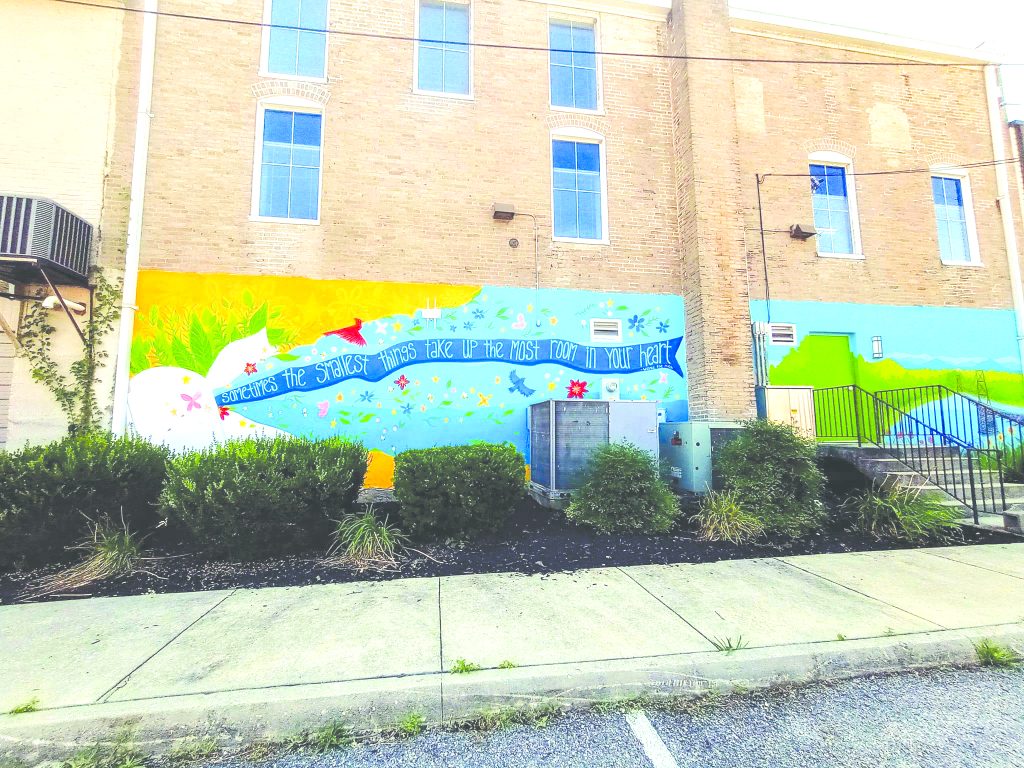 The mural outside of the Buchanan Library was recently completed by local artist Cheyenne Marcus last week.
Marcus took to Facebook last week to announce the project's completion. "I finished the final touches on Wednesday around 8:15 p.m.," Marcus wrote. "So glad that I was able to complete this piece and so, so grateful to the incredible library staff and the community in Buchanan! Without you all this mural wouldn't have happened."
Marcus' painted mural was a part of Botetourt County's Library Incentive Fund projects announced in June. The Buchanan Library is located at 19975 Main Street.
~ Fincastle Herald staff report