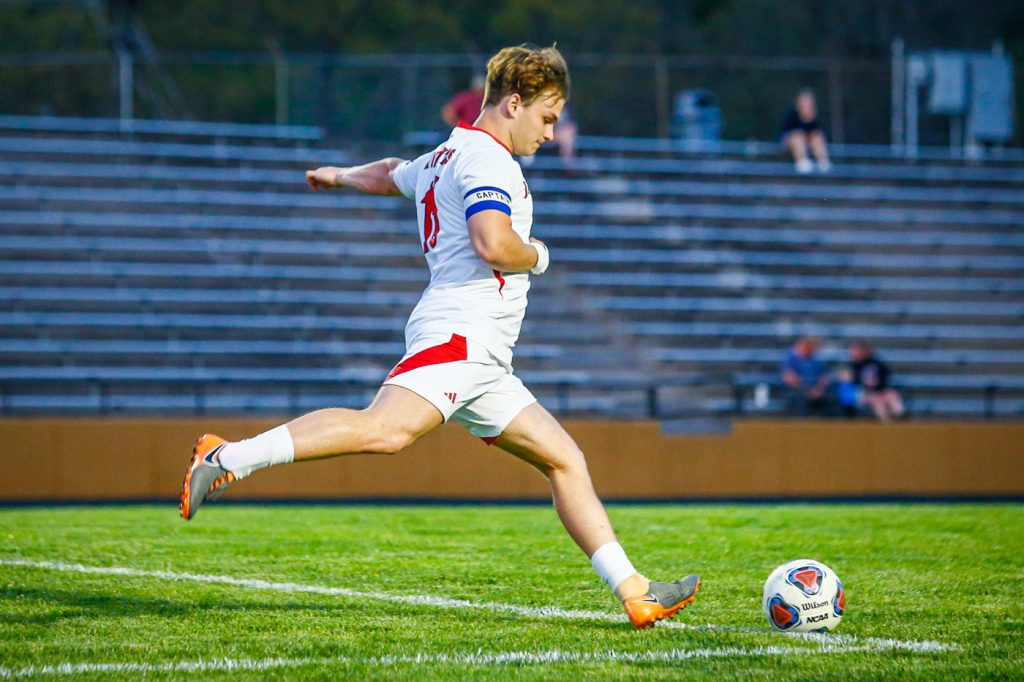 The James River boys were hoping to turn the tables on Glenvar Tuesday when they traveled to Roanoke County for a Region 2C semifinal soccer game. Results were too late for press deadlines.
Glenvar beat River twice during the regular season, but after losing 9-1 at Glenvar the Knights lost just 3-1 in Springwood two weeks ago. They were hoping to close the gap again and pull an upset, which would send them into Thursday's region semifinal at the Smith River Complex.
The Knights earned the right to play Glenvar with an exciting win over Appomattox on the Raiders' home pitch last Friday. The game was tied 3-3 after regulation and nothing was settled in four overtime periods, sending the game into a shootout. River then hit all five penalty shots to advance in the tournament.
"We were the stronger team in the four overtime periods but still couldn't find the back of the net," said River coach Jared Whiting. "In the shootout we went five-for-five and Appomattox didn't, giving us the win and another game to play. It was definitely the most exciting game of the season so far, the guys left everything they had on the field."
With the win the Knights improved to 12-5-1.