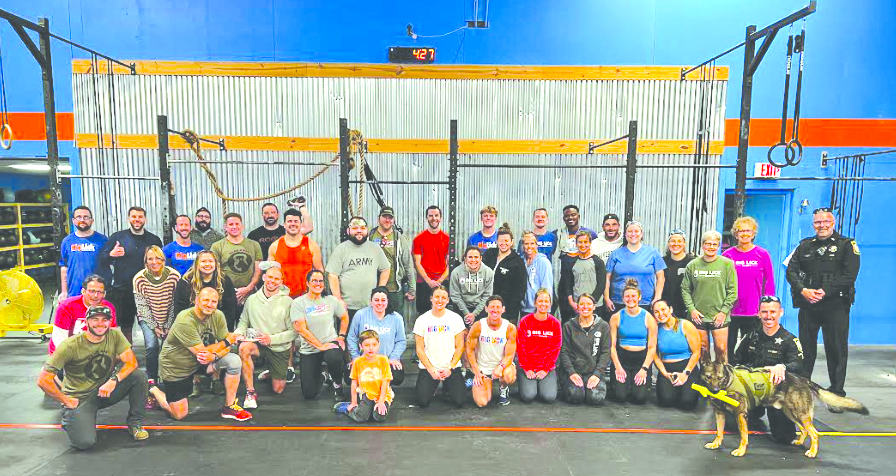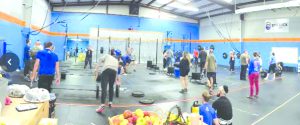 The second annual Kilos 4 K9's fundraiser for Friends of Botetourt K9 (FOB K9) was held on Nov. 11 in Bonsack.
Ronnie Clay, a local lawyer and CrossFit coach, along with many local volunteers, put on a challenging and fun day at Big Lick CrossFit located at 4509 Bonsack Road.
The Polumbo family once again donated their facility all day so the participants could test their fitness and strength, and raise money for a great cause. Teams of two competed for seven hours,  doing nine grueling workouts throughout the day while being cheered on by friends and family and raising money for Friends of Botetourt K9 (FOB K9), a local 501(c) 3 nonprofit organization. FOB K9 has dedicated the last several years to helping support the Botetourt County Sheriff's K9 department .
"These K9's along with their handlers work hard every day to help keep Botetourt County safe," the organization shared in a recent release. "As a community, we are fortunate to have them as they help track missing persons, identify dangerous drugs, and chase down criminals. A demonstration of these amazing dogs' skills was done at the end of the competition by Deputy Kevin Smusz, his German Shepherd Axin, and playing the role of "criminal" was Deputy Casella."
This event would not have been possible without all the support of the community and the local merchants, the release went on to say. FOB K9 appreciates the support of the Daleville Kroger who stepped up to help them with the annual event, along with other Botetourt County merchants: Sheetz, Heritage Market, Donnie D's Bagels, The Pie Shoppe, the Town Center Tap House, Ikenberry's Orchard, and The Green Hive. The organization asks that next time residents visit one of the participating stores, thank them for their donation that went towards raising money for FOB K9.
Kilos 4 K9's plans on holding the third annual fundraiser in the summer of 2024. Anyone interested in volunteering or donating can contact friendsofbotetourtk9@gmail.com. Individuals interested in supporting FOB K9 can go to the website fobk9.org to donate and/or purchase merchandise featuring the organization's logo.
~ Fincastle Herald staff report