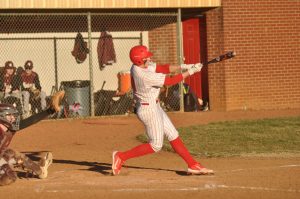 The Lord Botetourt baseball team scored 19 runs in two games to sweep Salem's finest last week. The Cavaliers opened the season with a 10-6 win over Salem High and a 9-2 victory over Glenvar, both in Daleville.
Against Salem, Noah Leonard led the attack with three hits and three runs batted in. Noah Donaho had a home run and a single and Jackson Smith and Jack Vargo also had two hits each.
Noah Medley got the win on the mound, pitching the first three innings and striking out five while allowing three earned runs. Caleb O'Quinn pitched the next three innings of two-hit ball and JJ Tyree mopped up, fanning two in the top of the seventh.
"It's always good to get a win and have things we need to clean up and learn from," said coach Todd Smith. "The walks were up there, but that was on me. I didn't do enough before the games to get us ready on the mound."
Against Glenvar, Tyree, Leonard, Medley and Vargo all had two hits. Tyree knocked in two with two doubles and Leonard had three runs batted in.
Vargo got the win on the mound, going five scoreless innings and giving up just two hits and one walk while striking out four. Andrew Carter pitched two-thirds of an inning and Ethan Deschambault retired the last four batters without a hit or walk.
LB is back in action today with a home game against Brookville, and Thursday the Cavaliers are at Salem for a 5 p.m. start against the Spartans at Billy Sample Field.