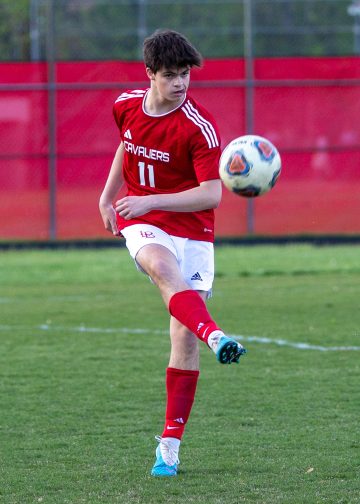 Seventh seeded Lord Botetourt will host 10th seeded Staunton River tonight, Wednesday, to open the Region 3D soccer tournament. Game time is 6 p.m.
This will be the third meeting between the two Blue Ridge District rivals. LB won both previous matches, although both were close. The Cavs won 2-1 in Daleville and 1-0 on the Moneta pitch.
The Cavaliers come into the tournament with an overall record of 8-10. Last week they dropped a 4-0 decision to Franklin County in the semifinal round of the Blue Ridge District tournament.
"The Franklin County squad is a very strong and physical team that had a very solid year in the district," said LB coach Taylor Leonard. "We had a few shots on goal which were solid attempts."
If LB can pull off the win tonight the Cavs would advance to a Friday game against second seeded Tunstall in Dry Fork.