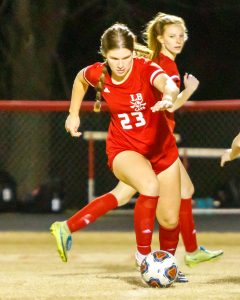 The Blue Ridge District soccer tournaments opened on Monday at the sites of the third and fourth seeds and the third-seeded Lord Botetourt boys advanced with a win while the second-seeded girls had a first round bye.
The boys hosted Northside on Monday and shut out the Vikings, 5-0. Danny Kidd got things started for LB as he rebounded a shot from Will Hall, and then Hall scored the next two for a 3-0 Cavalier advantage. The Cavaliers took a 4-0 lead into halftime after an "own goal" by the Vikings.
Calvin Hall solidified the win by draining a left-footed shot in the second half for the 5-0 final. The win lifted LB to 8-9 on the season along with a 1-0 win over Staunton River in Moneta last Friday. The game was scoreless until the final 15 minutes when LB keeper JB Cook hit a massive punt from in front of his goal that bounced over the Staunton River back line and Hall was there to clean it up for the game's only score.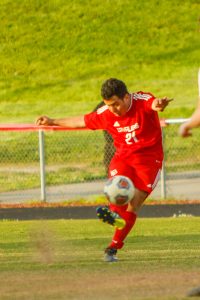 With Monday's win the Cavaliers advance to the district tournament semifinal against second-seeded Franklin County. That was scheduled for Tuesday, with the BRD championship game at William Byrd's Highfill Field on Thursday.
The LB girls received a first round bye and were scheduled to host Staunton River on Tuesday. The girls' championship is also at Byrd on Thursday.
The Botetourt girls come into the tournament with an 11-2-3 record after shutting out two Blue Ridge District foes to end the regular season last week. Botetourt took a 4-0 win over Franklin County in Daleville as Bria Harvey scored two goals and Kaylee West and Isabella Antivero had one each.
On Friday at home Mia D'Arpa had two goals, Emma Rice had a goal and an assist and Lyndsay Prillaman had her second straight shutout in goal.