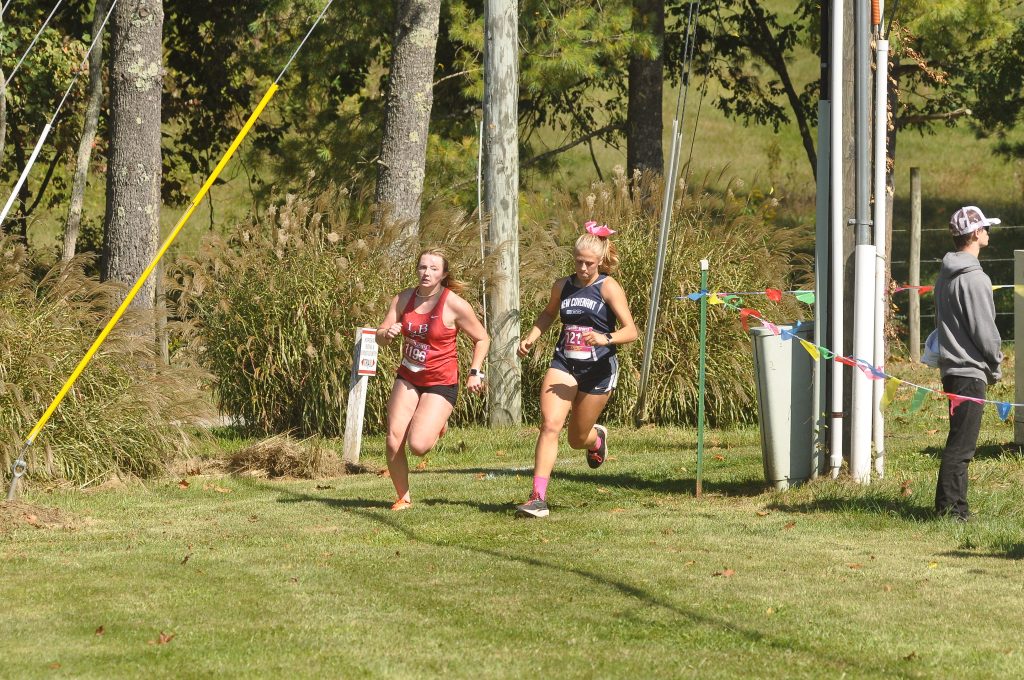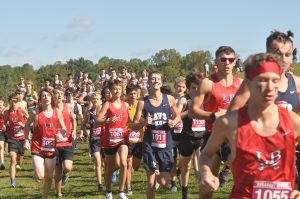 The Louisa County boys and Christiansburg girls came out on top in the varsity races when Lord Botetourt played host to the annual Blue Ridge Invitational cross country meet last Saturday. James River also competed among over 30 schools that sent runners to the meet.
"Saturday ended up being a great day to race," said LB coach Elizabeth Wilson. "Our course is not easy. It is filled with many challenging hills, but makes for a great course."
Louisa won the boys varsity race with 67 points, followed by Christiansburg with 73 and North Cross with 85. Lord Botetourt was sixth among 15 varsity boys teams with 152 points and James River took 11th with 278. Ethan Thorne of Clover Hill was the individual winner at 16:12.
Tristan Marshall was Lord Botetourt's top finisher with a time of 18:34 for 19th place. Rye Jackson was 23rd at 18:44; also scoring for LB were Preston Vaughn, John Moughrabi and Joel Butler.
"Our runners looked strong and trained for our course," said Wilson.
Aiden Bartilis led James River with a time of 20:21 for 51st place, followed by Tristian Capo-Lopez in 56th. Also scoring were Braden Jones, Silas Whitson and Mark Voight.
In the girls varsity race, Christiansburg won with 41 points and Louisa was second with 56. Glenvar took third with 83 and LB was sixth among nine varsity teams. Kerrigan Chaney of North Cross won the race in 18:39, two minutes and one second faster than runner-up Lillian Liles of Louisa.
Ella Johnston led the LB girls with a time of 24:37, good for 29th place. Madeleine Gantzhorn was next in 34th and also scoring were Alexa Carillo, Elizabeth Meadows and Ember Wiley.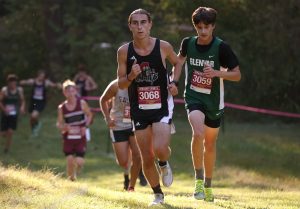 James River did not have a full team but entered two girls in the 5,000-meter run. Drew Whitson was 72nd at 30:47 and Riley Persinger was 74th at 31:39.
Louisa's boys won the 3,000-meter middle school race and LB's Nathan Moser was 13th and Archer Lee was 15th among 130 middle school runners. Valley Blaze won the girls middle school race and Maddie Davidson of James River finished fourth.
James River also competed in the East Mont Invitational in Shawsville last week, hosted by Eastern Montgomery High School. The Patrick County boys and Christiansburg girls were team winners in the varsity competition.
The James River boys were eighth and again Bartilis was the top runner with a 31st place finish. Capo-Lopez was 40th, Jones was 48th and Whitson and Silas Miller also scored. Two girls ran for River with Georgia Miller finishing 33rd and Persinger 58th.
Today, Lord Botetourt will run in a four-school race at the Salem Municipal Golf Course in Salem. The Spartans are the host team and Glenvar and Cave Spring will also be running.
Both Lord Botetourt and James River are entered in the annual Metro Cross Country Meet in Blacksburg next Wednesday, October 18.