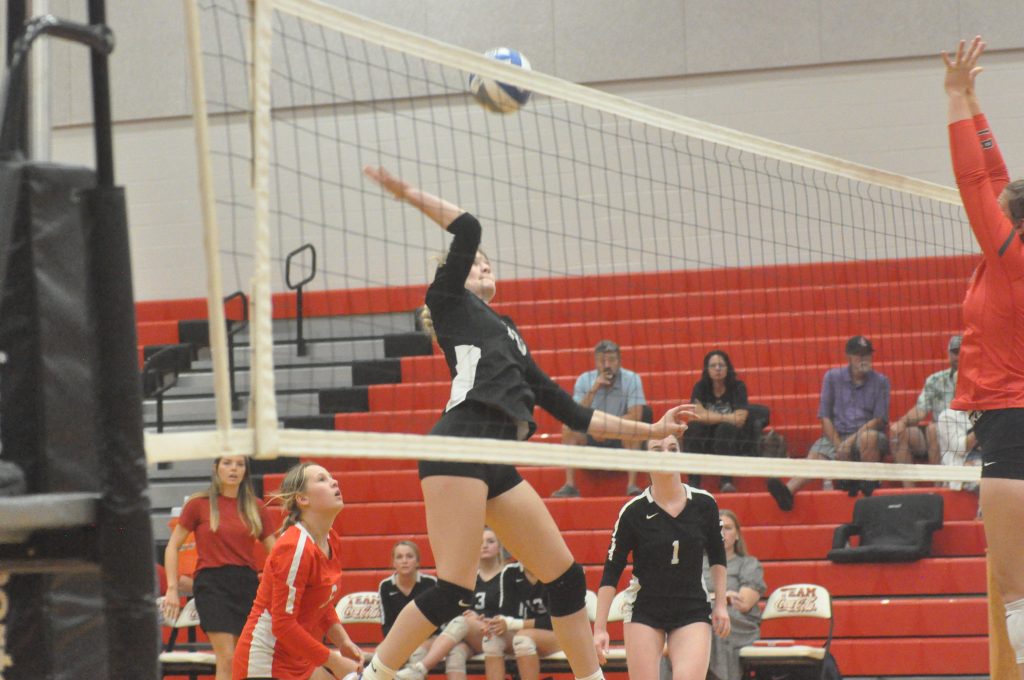 The James River girls will host Radford in a Three Rivers District volleyball match on Thursday in Springwood. The girls were scheduled to host Riverheads in a non-district match Tuesday but results were too late for publication.
The Knights come into the week at 9-7 after splitting two Three Rivers District matches last week. Both were five-sets marathons that went down to a fifth set to 15.
River opened last week with a loss to Alleghany at home. The Knights had a one set lead twice and had the Cougars on the ropes in the fourth set but let them get away. The final score was 17-25, 25-19, 9-25, 26-24 and 15-12.
"This was a very competitive match," said River coach Linsey Firebaugh. "The girls came out strong and battled all night and just came up a little short. We were very successful from the service line keeping them out of system, we had a total of 12 aces. Our defense was also solid with us having 76 digs which created offensive opportunities."
Konner Myers had five of River's aces and also had 21 digs. Caitlin Canada led the team with 15 kills while Ava Thacker had a dozen kills and 18 digs. Brea Anduiza had 36 assists and 17 digs.
On Thursday of last week the girls hosted Carroll and bounced back with a five-set win. River jumped on top again with two-point wins in each of the first two sets, 26-24 and 29-27. Carroll evened up by winning the next two, 25-17 and 25-21, but the Knights pulled out the fifth and deciding set in extra points, 16-14. Carroll actually scored more points than River, 115-111, but the Knights scored them at the right times.
"We were very effective from the service line, having a total of 12 aces and as a team our serving percentage was 94.5 percent," said Firebaugh. "Defensively, we had five players with 10 or more digs. Every set was competitive and both teams gave 100 percent."
Ripley Barry had 15 kills to lead the Knights in this one. Myers had 26 digs and Anduiza dished out 45 assists to go with 21 digs.
After Thursday's match with Radford the Knights will wrap up the regular season next week with trips to Patrick County on Tuesday and Glenvar on Thursday, October 19.