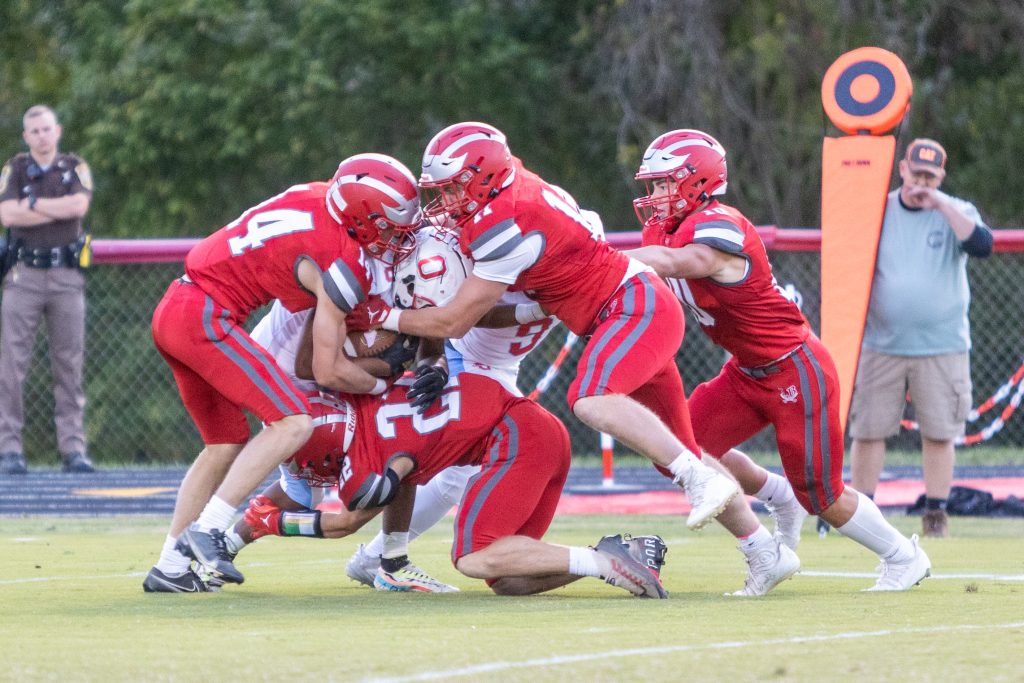 The Lord Botetourt football team will go into the bye week at 4-1 after finishing up the non-district portion of the schedule with a 57-21 win over Olympic High of Charlotte, N.C. last Friday. The game in Daleville was the first against the Trojans and likely the last, at least for the near future.
"It was a one-time thing," said LB coach Jamie Harless. "They needed a game this year and we were available, but next year they have a new school coming into their district and they're going to have to play them."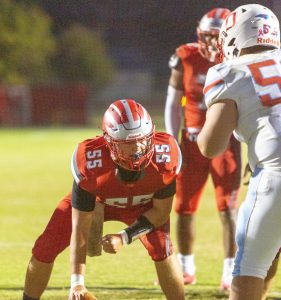 Olympic was expected to be a tough test for the Cavaliers but it didn't turn out that way. LB scored 29 unanswered points in the first quarter on three touchdown runs of 29, 2 and 49 yards by Jakari Nicely and a one yard score by Tristan Overbay.
Zion Woody scored early in the second period to make it 36-0. Olympic put a score on the board to cut the lead to 36-7 but the Cavs assured a running clock in the second half with Nicely's fourth TD and it was 43-7 at intermission. Woody and Quinten Jones scored third quarter touchdowns on runs of 43 and 61 yards to account for the final score, 57-21.
"I thought they were one of the most athletic teams we've ever played," said Harless of the Trojans. "We just got after them and played our brand of football. They usually don't see what we do."
The Cavaliers were cordial hosts, feeding the visitors barbeque and being as hospitable as possible considering the 36-point margin of victory.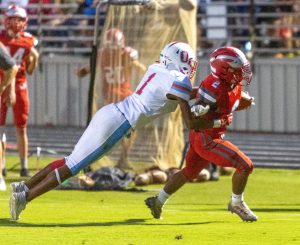 "It was a good event and I think they enjoyed coming here," said Harless. "It was good to play a team with those kind of athletes."
Nicely finished with 144 yards rushing on 17 attempts with four scores. Woody had 83 yards, TJ McGinnis had 74 and Overbay had 60 as the Cavs ran the ball 60 times for 451 yards.
The win was LB's fourth in a row after a season-opening loss to E.C. Glass and the Cavaliers seem to be hitting on all cylinders as they head into their bye week this Friday. Harless plans to get in a regular week of practice in preparation for the Blue Ridge District opener at home against Staunton River on October 6.
"We won't be playing golf this week," said Harless. "I told the kids if we have a good week of practice we won't have anything Friday morning or Friday afternoon."