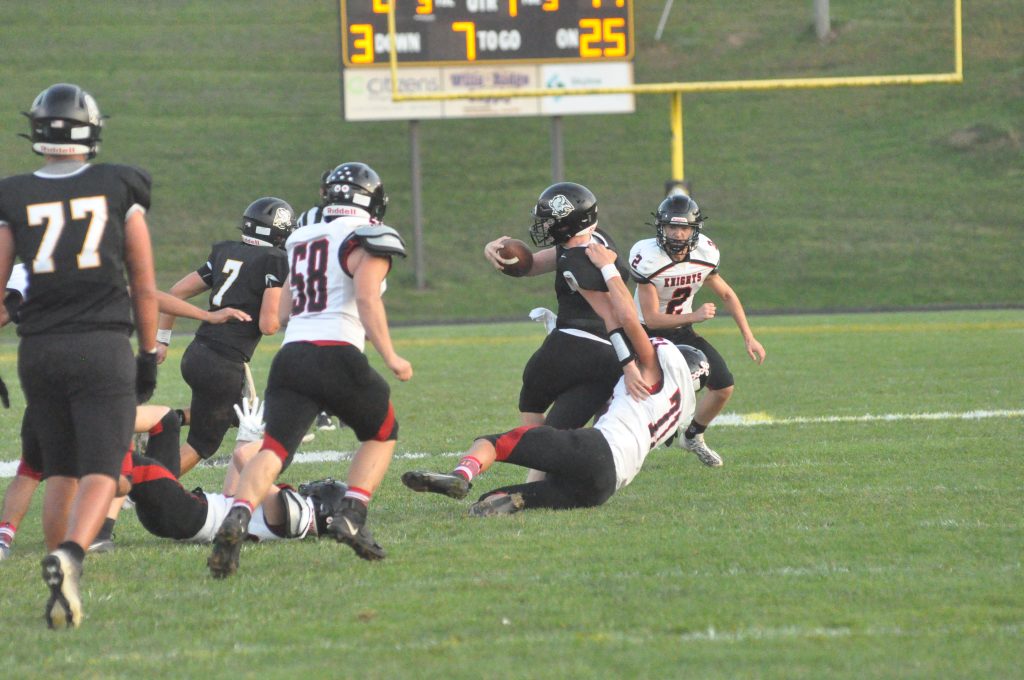 Thursday Night Football was not good to the James River boys as the Knights went down to defeat at Floyd County in a rare Thursday game, 42-7. It was the first win of the season for the Three Rivers District rival Buffaloes, who came in at 0-4.
"Floyd was not a typical 0-4 team," said River coach Tim Jennings. "There have been times I wished we could play at that level when we were on a losing streak, or struggling. They were simply more physical than we were, period."
Much of River's troubles could be traced back to the week prior when the Knights suffered a plethora of injuries in a loss to Staunton High. The Knights had won their first three games but took a brutal beating from the Storm.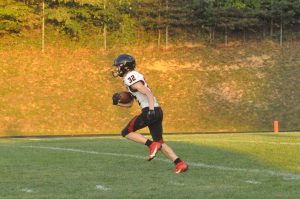 "We had holes, I'm not going to lie, all over the place," said Jennings. "We had five starters out, several on both sides of the ball. But if a couple things were different, we pick up this block, we execute this call, we play with them."
Floyd jumped to a 34-0 at the half and a third quarter safety less than two minutes into the second half set the clock running continuously. The Knights averted a shutout with a 77-yard TD run by Trey Taylor midway through the fourth quarter but Floyd answered in the final two minutes to account for the final score.
"We were lacking a lot of confidence," said Jennings. "While he hasn't always been the vocal leader, not having Zeal (injured quarterback Hammons) took a considerable amount of that confidence away. Unfortunately, he will miss the remainder of the season and he will need to lead in a different manner."
River was also missing tailback Gavin Binns, who was off to a fantastic start to the season after the three wins. He'll miss his third straight game this Friday when the Knights return home to host Carroll County.
"We have confidence in our game plan, we just need to prepare in a manner that is deserving of that confidence, and we can play with Carroll," said Jennings. "Gavin will not play again this week, but as always it's 'next man up.' Great opportunity for the other guys to step in and get it done."