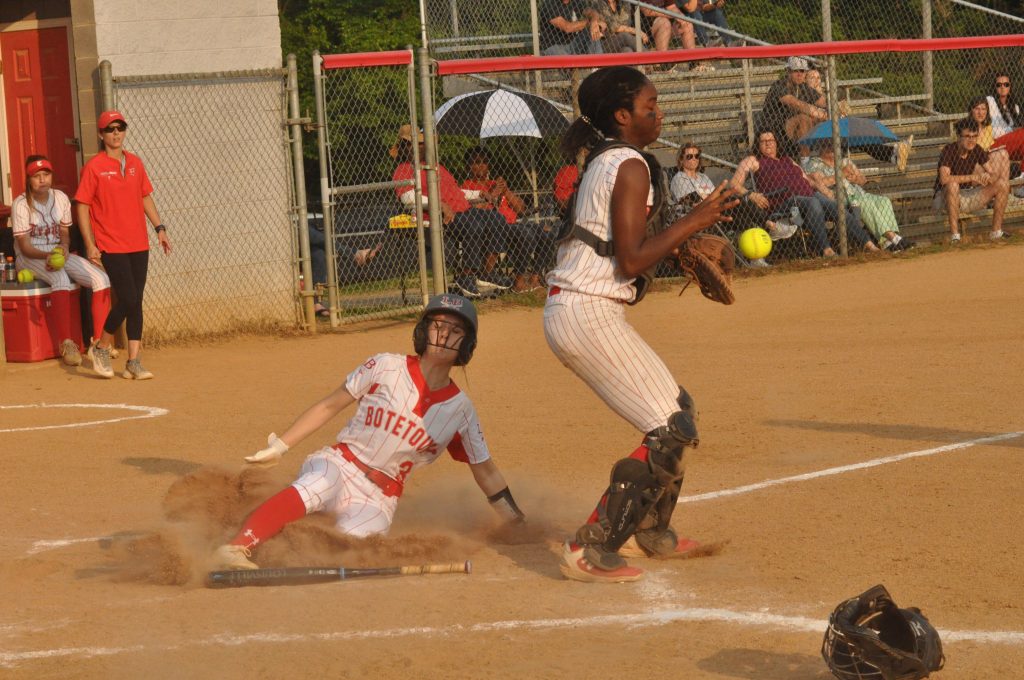 Carroll County edged Lord Botetourt, 1-0, in a quarterfinal Region 3D softball game last Friday to end the Cavaliers' season in Hillsville. Carroll is the number one seed in the region.
The Cavaliers lost despite outhitting Carroll, five to four, but the host team was able to squeeze one run across against LB pitcher Grace Thomas, who went the full seven innings on the rubber.
"Grace pitched an incredible game for us," said LB coach Megan Cook. "I was extremely proud of her and the fight she showed."
Riley Shupe was three-for-three to lead LB's offense but she was left on base all three times. That wasn't the case two days prior when the Cavs opened the tournament with a 13-8 win over Tunstall in Daleville. The Cavaliers had 10 hits in that game, including multiple hit games by Mikayla Reed and Bry Orange. Shupe, Thomas, Hadley Evans, Autumn Russell, KB Johnson and Jackson Kemper also had hits for the Cavs, and Thomas picked up the win on the mound.
"It was a true team win and so much fun to see our bats explode against a good Tunstall team," said Cook.
Lord Botetourt finished the season with an 11-13 record. There are no seniors on the team.
"It was a huge growing season for us both athletically and mentally," said Cook. "It's one of those rare situations where we do not have any seniors so I cannot wait to pick it back up with all of them again next year."