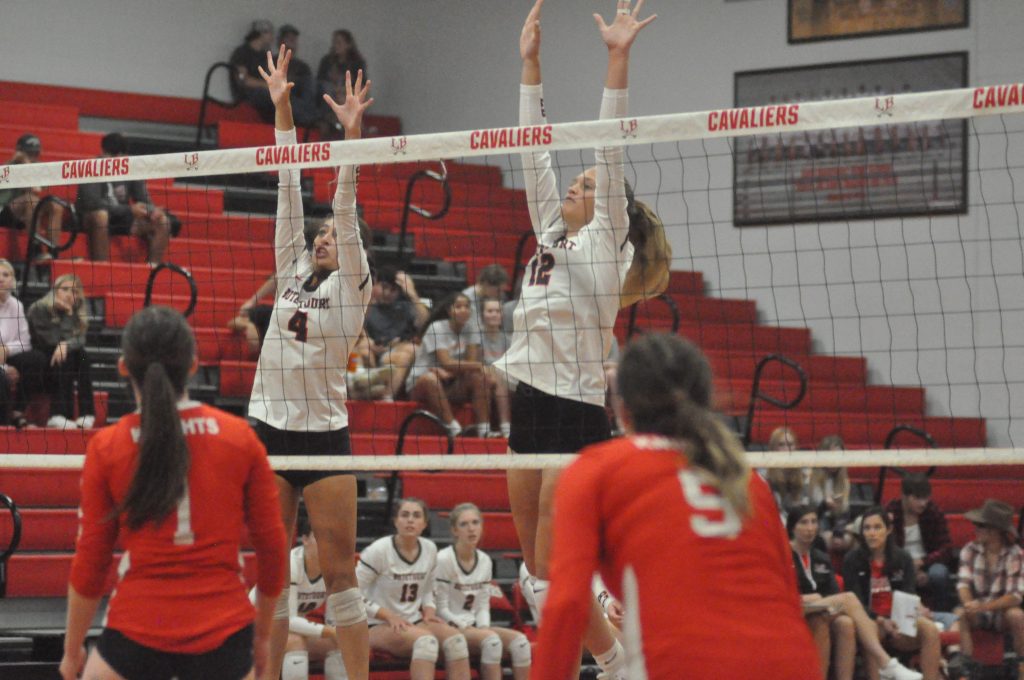 The Lord Botetourt volleyball team swept the intra-county series when the Cavaliers defeated James River in four sets last Thursday in Daleville. The Cavaliers had won the previous meeting, also in four sets, in Springwood.
Last week at LB the Cavs jumped to an early lead by winning the first two sets, 25-13 and 25-17. River hung tough to win the third, 25-22, but LB put it away with a close extra points win in the fourth set, 26-24.
"We came out really slow, and finally came alive in the third set," said River coach Linsey Firebaugh. "LB's middles overpowered us all night. Sydnee Breeding and Jadyn Miller had some crucial swings to keep them off balance, and our serving was able to keep them out of system also, but, unfortunately, we just did not have the execution factor that night to be able to put the ball away enough on our swings."
LB's Becca Huddleston had 19 kills for tops in the match. Emma Rice added 10 kills for the Cavs while Erica Gergely had seven kills, 17 digs and a pair of aces. Bria Harvey had 34 digs and Skylar Morris had 42 aces.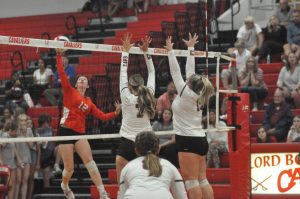 For River, Brea Anduiza had eight kills, 16 digs and a dozen assists. Konner Myers had 22 digs and Caitlin Downey had 14 assists.
The Knights are now 5-4 after losses to LB and Carroll County, also in four sets, last week. They'll try to get back on track this week with matches at Radford Tuesday and at home against Patrick County Thursday. Both are Three Rivers District foes.
Lord Botetourt played host to a strong Blacksburg team on Monday and lost in four sets, 28-26, 22-25, 25-19 and 25-17. It was a non-district match.
"We had a great start against Blacksburg with a lot of long rallies," said LB coach Julie Conner. "As the match went on we struggled some in serve receive and being able to put the ball away against their strong defense. However, there was a lot that we were able to take away from the match and learn from."
Huddleston had 14 kills, Rice had a baker's dozen and Gergely had seven. Morris had 37 assists and Harvey had 25 digs.
Now 5-2, the Cavaliers were scheduled to play at William Byrd Tuesday and at home against Northside on Thursday.