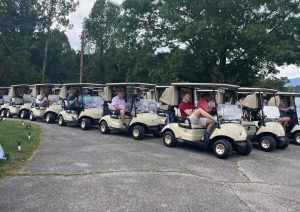 The first ever Big Red Golf Tournament was held on September 9 at the Botetourt Golf & Swim Club. Close to 50 golfers braced rainy weather to play 18 holes and support the Lord Botetourt High School football and wrestling teams.
"Everyone had a great time," said LB wrestling coach Paul Craft. "I don't even think they minded the rain."
The football and wrestling teams combined to host the tournament as a fundraiser for both programs. Many parents and student-athlete volunteers helped out and all of the profits went directly to the football and wrestling teams.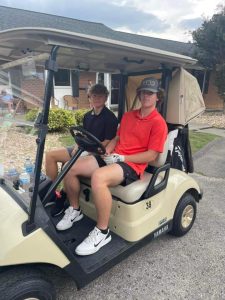 "It takes a large amount of money just to feed the football team on game day," said Craft. "Funding for wrestling allows us more freedom in our scheduling in the future and also gets the kids gear they need. We'd like to thank all the volunteers, golfers, sponsors, and Botetourt Golf & Swim Club for making this happen."
Plans are to make this an annual event.