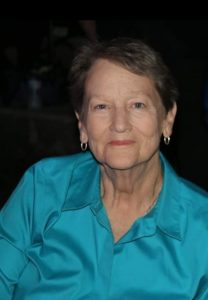 Carol Jean Conner Mullins Loope, 70, of Buchanan, passed away peacefully on Easter morning, Sunday, April 9, 2023.
She was preceded in death by her parents, Luther Wilson and Bertha Mae Kelley Conner; and brother, David Parker. Survivors include her husband of 40 years, Roy Lee Loope; her children and spouses, Teresa Mullins (Michael) Hodges of Buchanan, Kevin Tyler (Connie) Loope of Buchanan, Sara Loope (Brian) Boucher of Roanoke, Lisa Mullins (Garry) Taylor; grandchildren, Conner Hodges, Kimberly (Jaimeson) Reyes, Willow and Ivie Boucher, Hillary Taylor, Skylar Witt (Xavier) Nicely, Michael Taylor, Trey Jackson Taylor, and Trenton Taylor; great-grandson, Dustin Seufert; and sister, Marie Parker Pendleton of Montvale.
Carol was all about family, loved her trips with family, and bus trips with Roy. Carol drove a school bus # 97 for Botetourt County for over 39 years, worked part-time for Glad Rags (Kenrose) Manufacturing, and was the church secretary for Buchanan Baptist for years. She loved to Shag and Line Dance with the Roanoke Shag Club, enjoyed the Band of Oz, the Star City Falcon Club, and was avid quilter.
The family will receive friends Friday, April 14, 2023 from 6 to 8 p.m. at Botetourt Funeral Home, 14920 Lee Highway, Buchanan. Her Celebration of Life will be held at 2 p.m. Sunday, April 16, in the Buchanan Chapel of Botetourt Funeral Home with Pastor Scott McLucas officiating. Online condolences may be made at www.botetourtfuneralhome.com or 540-254-3000.