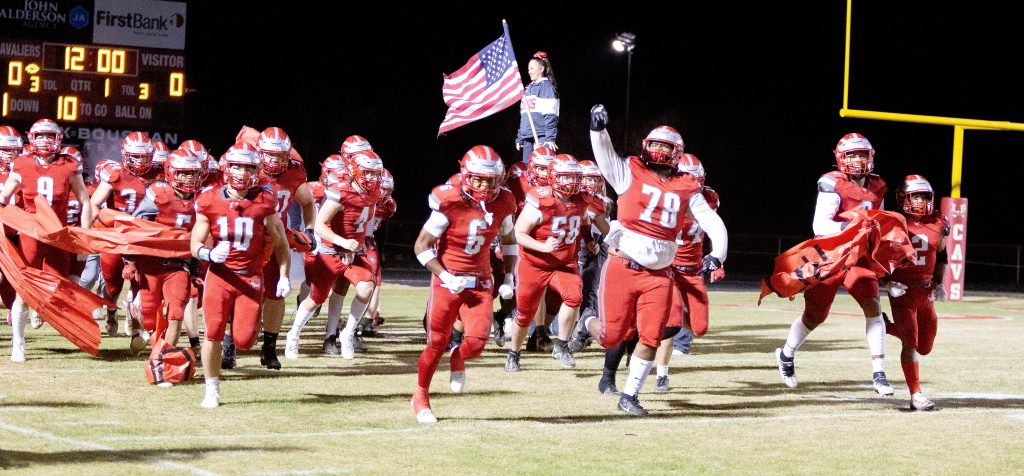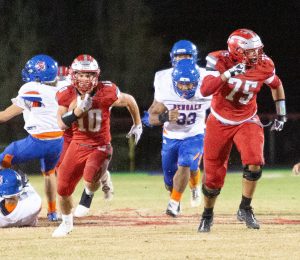 The game everyone in Botetourt County has been looking forward to since October 13 will become reality Friday night. The Cavalier football team will get another crack at William Byrd, with a trip to the Region 3D championship game on the line.
The third-seeded Cavaliers will take on the second-seeded Terriers at 7 p.m. Friday at Patterson Stadium in Vinton. It will be a rematch of the October 13 game in Vinton, when Byrd shut out LB, 16-0, to beat the Cavaliers for the first time in seven meetings. LB coach Jamie Harless was gracious in defeat despite the agonizing loss to a big Blue Ridge District rival.
"We got beat by a good football team, who did a fine job on both sides of the ball and out-coached us and out-played us," said Harless.
The Terriers went on to win their last three games and win the Blue Ridge District regular season championship. The Cavaliers also won their last three and finished second in the district with the one BRD loss, and when the final Region 3D rankings came out at the end of the regular season it was Magna Vista one, Byrd two and LB three, lining up the Terriers and Cavs for a rematch in the eight-team tournament semifinals.
Both teams held serve last week, as Byrd defeated Pulaski County, 45-21, and Botetourt took care of visiting Bassett, 42-10. This week's Botetourt-Byrd rematch should be a good one, although Botetourt's standout quarterback Jakari Nicely is very questionable to play this week. Jakari watched last week's win on crutches from the LB sideline.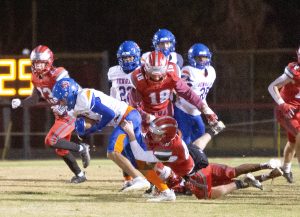 With Nicely sidelined LB junior Tristan Overbay handled the load with 32 carries for an even 200 yards rushing and four touchdowns. After Bassett scored first on a 32-yard field goal, Overbay answered with a 50-yard TD run to give LB a 7-3 lead – Dean Webb's extra point kick and Tristan's five-yard run made it 14-3.
Botetourt opened a 21-3 lead when Cody McConnaughey picked off a pass deep in Bengal territory and returned it for a touchdown. Bassett scored a second quarter TD to cut the lead to 21-10 but the second half was all Botetourt, with Overbay scoring on seven- and two-yard runs and TJ McGinnis putting the finishing touch on the game with a 10-yard TD run.
Sam Grooten took over at quarterback for Nicely and completed four passes for 31 yards, with two to McConnaughey for 14 stripes and one each to McGinnis and Kendal Howard. McGinnis also picked up 59 yards rushing.
The win lifted LB to 9-2 while Byrd comes into Friday's game at 10-1 with the only loss coming early in the season at Christiansburg. In Friday's other region semifinal, fourth-seeded Christiansburg will travel to top-seeded Magna Vista with the winner meeting for the Region 3D championship. If Christiansburg beats Magna Vista, Friday then the LB-Byrd winner would be home for that game the weekend after Thanksgiving.