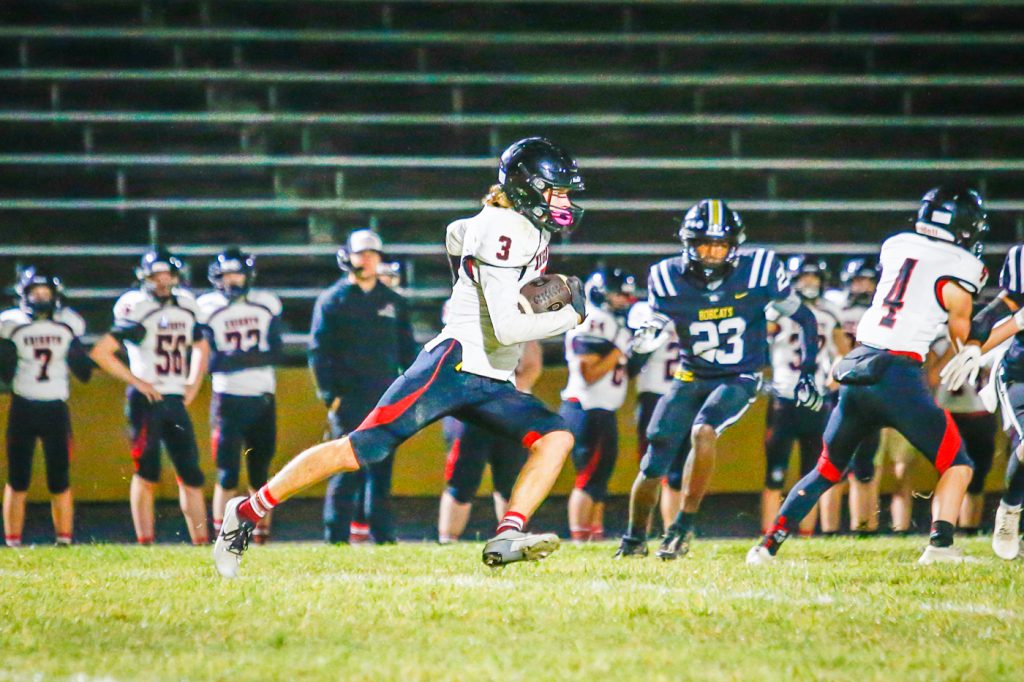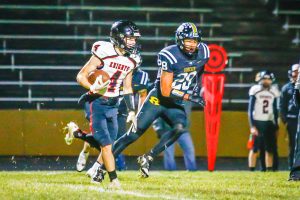 The James River football team entered the playoffs as heavy underdogs against undefeated Radford last Friday and the home-standing Bobcats wasted no time in showing why. Radford scored 35 points in the first quarter and went on to a 63-0 win to end River's season.
River coach Tim Jennings knew he was facing long odds with a game at Radford. The Bobcats are the top seed in Region 2C while River slipped into the eighth seed in the final week of the season despite losing their final seven games. Radford advances to a region semifinal game with Appomattox this week while the Knights finished their season at 3-8.
It was a tough year for the Knights. After winning their first three games, they suffered a rash of injuries that derailed the season. After scoring 88 points in their first three games, an average of over 29 points per game in three wins, they scored just 20 points in their final eight games combined.
"Obviously, the season did not go as we had hoped, but the kids were a great group to coach and work with," said Jennings. "They typically played hard, regardless of the score, and they were just a great bunch of young men.
"We knew going into the season that we would be walking a tight rope with our lack of depth and our lack of experience. We weren't necessarily surprised to start 3-0, but rather we kind of felt vindicated that we could put things together that we knew we had in us. Injuries took a toll, and the constant personnel puzzle we were constantly trying to solve made it challenging. But the kids came to practice to work and get better each week."
River managed 63 yards of offense against Radford. Nathan Stewart had 25 yards rushing and Maddox Woodyard had 24, but the Knights lost 29 yards in sacks of quarterback Evan Byers. Evan was seven for 16 passing for 42 yards, including three to Trey Taylor for 20 yards.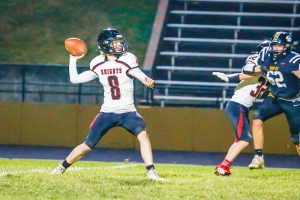 On defense, Ryan Daniels led with seven tackles, including a sack. Ryder Ward and Gabe Staton had five tackles each.
The Knights will graduate just five seniors and quarterback Zeal Hammons, a fourth year starter, did not play after he was injured in the fourth game. Jennings is hoping lessons learned this year will pay off in the future for a large group of underclassmen.
"The goal this offseason is to continue building on the summer workouts, develop as athletes, but most importantly make sure we learn from this season," he said.