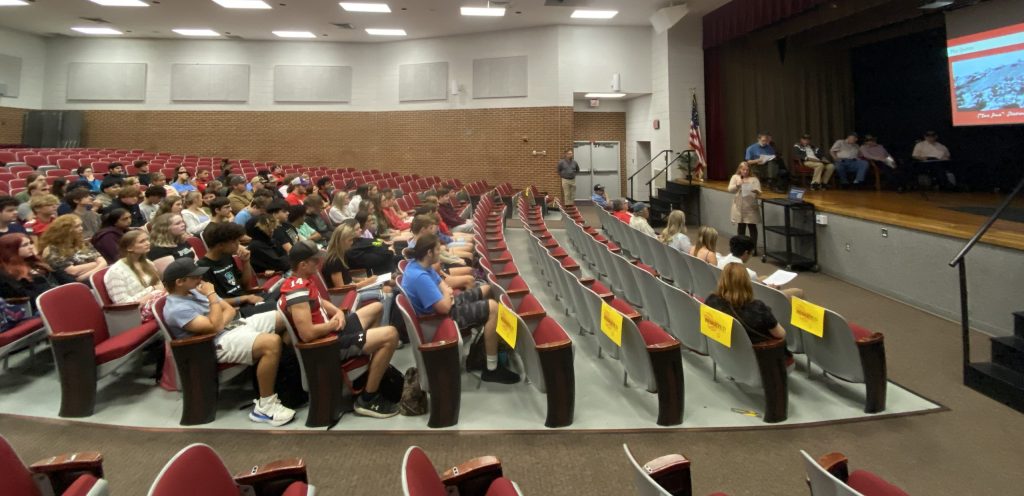 By Matt de Simone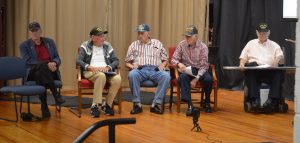 Lord Botetourt High School students in Bruce Ingram's English 10 Advanced Studies class met with a panel of World War II veterans last Friday morning in the school's auditorium to hear about what life was like for the "Greatest Generation" overseas during wartime.
Students heard from three veterans: Eagle Rock's Marion Noel, an Eagle Rock native and World War II veteran who served in the Navy during the battle of Iwo Jima; Troutville's Jack Cassell who served in the Navy during World War II and the Korean War; and Cloverdale native, Army veteran of World War II and the Korean War Louis Silcox, and Korean War veteran Dr. Lee Anthony
"The students did a great job, and it was a wonderful experience for them," Ingram said when asked about the program.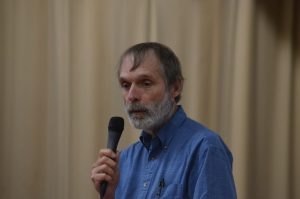 Ingram's students provided presentations they made about World War II topics and introduced each panel member prior to the veterans speaking with the classes in attendance. Ingram provided the veterans with additional questions related to the war and growing up in Botetourt County.
Noel spoke about his time serving in the Navy during World War II. He talked about the flag from his shop that was raised in the iconic photograph of American soldiers planting the flag atop Mount Suribachi in Iwo Jima. Silcox showed photos of his job as a carrier while he served in the Korean War. Cassell took students through his journey as a recruiting officer following his time serving in World War II and talked about his graduating class of Fincastle High School in 1944.