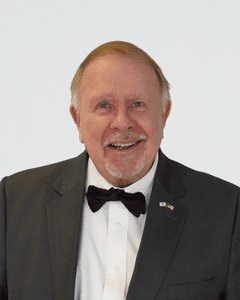 By Matt de Simone
Blue Ridge Supervisor Billy Martin waived his arraignment on the Class 1 misdemeanor assault and battery criminal claim filed by Danny Goad on June 7. The alleged incident took place in Troutville, outside of the Food Lion on Laymantown Road where Goad stood on the side of the road carrying a sign that read, "Billy Martin allows porn for children in libraries." In the criminal complaint, Goad said that Martin arrived in the parking lot, "rushed toward (Goad), ripped materials out of (Goad's) pocket, attempted to take sign out of (Goad's) hand."
When asked for comment, Martin said, "I want to see the truth come out on this and I will gladly go to court to explain my side of it."
The arraignment hearing was originally scheduled for last Wednesday. Martin has retained Roanoke defense attorney Tony Anderson. The Botetourt County Commonwealth's Attorney's office has requested Roanoke Commonwealth's Attorney Don Caldwell to serve as special prosecutor for this case. Normally, county Commonwealth's Attorney John Alexander would serve as prosecutor, however, to avoid appearance of improper bias, the office filed a motion for the special request of Caldwell.
"I believe that it's essential for the people of Botetourt County to speak the truth about local politicians without fear of physical attack or any form of retribution," Goad said when asked by the Herald Tuesday. "Our children must be protected."
The trail is to begin in Botetourt County General District Court July 17 in Fincastle.