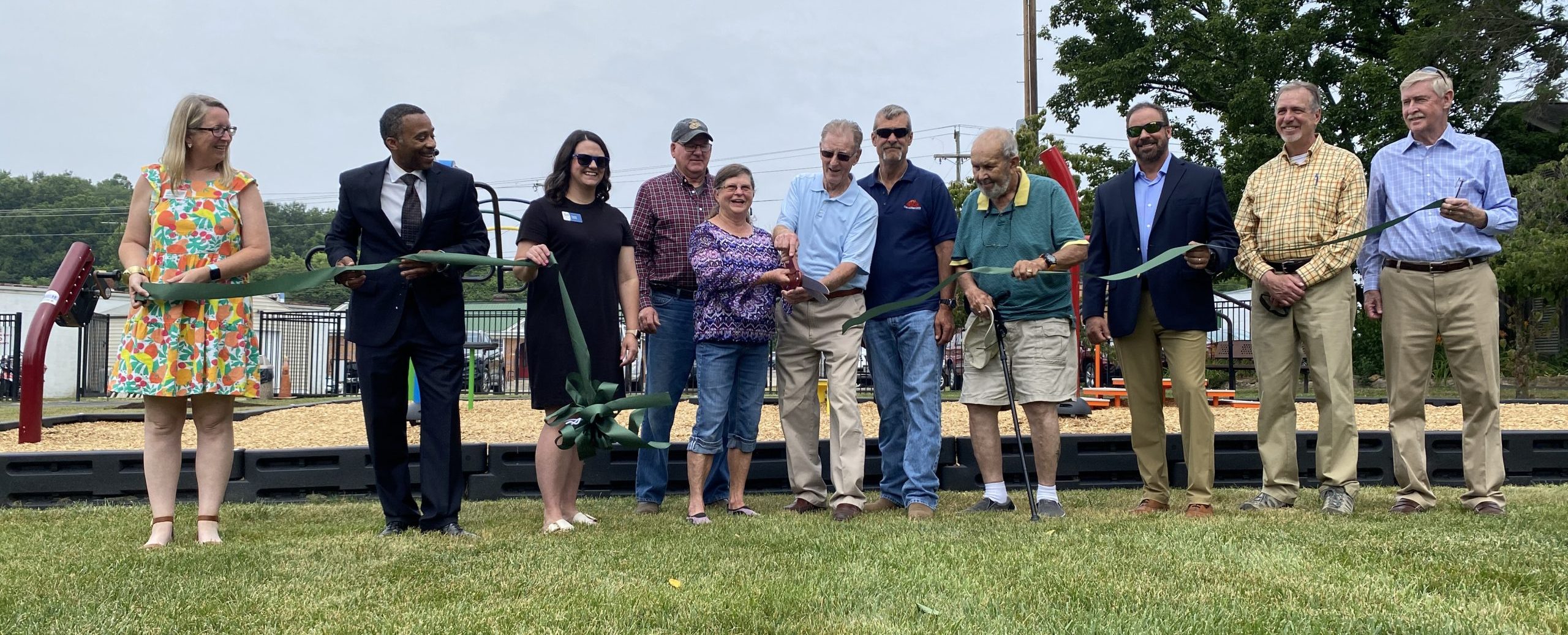 By Matt de Simone
A large group of the Botetourt County community gathered at Trouville Town Park on Monday as the Botetourt Chamber of Commerce held a ribbon-cutting ceremony for the newly installed senior outdoor equipment. Del. Terry Austin and Botetourt County Board of Supervisors Chair Dr. Mac Scothorn joined Chamber Executive Director Khari Ryder and Harry "Skeets" Ulrich in sharing a few words before the ribbon-cutting commenced.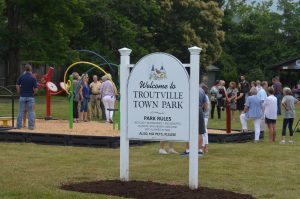 Ulrich, along with the late Dean Paderick, came up with the idea and later put together a fundraiser, grant applications, and sought private donors to the project.
Ulrich spoke to guests about the grant process and the support from the county and Troutville. He explained that the goal was to feature the six pieces of exercise equipment available to use. He thanked community members Raymond Whitlock and Scott, Chad, and Zach Paderick for helping Ulrich with the project.
Scothorn commended Ulrich and the Padericks on the process of raising funds.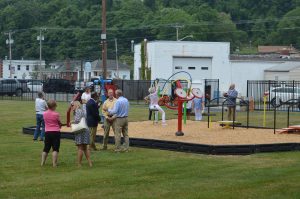 "I've never seen an adult facility here (in Botetourt)– work out, playground, however it may be set up," Scothorn said to Ulrich during the event. "Your insight into this (project) is helping us all. Your passion for seniors is helping us all. Thank you, Skeets, for that insight and vision that you had for this and your hard work."
Del. Austin spoke about the history of the park and the opportunities Troutville Town Park provides for everyone in Botetourt. He thanked everyone involved in the efforts to make the senior equipment station a reality.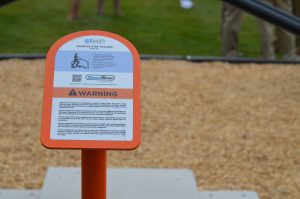 "(The county and supervisors) have to cater to not just the kids, but to the parents, adults, and the young children who are not old enough to play basketball or baseball. That's what this facility allows," Austin noted. "We need more of them in the county."