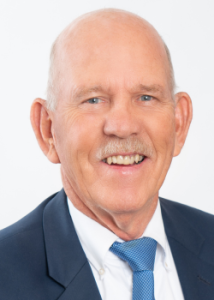 Bank of Botetourt has announced that Tommy L. Moore has retired from its Board of Directors after serving 41 years from 1982-2023, including the past two years as chairman.
"Serving on the board has been an honor. The past four decades have been marked by strong leadership and growth, and I am grateful for the leaders who have been elected to carry the bank's mission forward," Moore said. "I enjoyed my time with everyone I had the pleasure of serving alongside. We learned from and challenged one another. The bank's resiliency over the past four decades is a direct reflection of the leadership within our bank family. I am proud of how our community bank continues to prove itself an asset to the small businesses and communities we serve."
Moore's relationship with the bank began several years before becoming a director, when the late Honorable George E. Honts III loaned him money to purchase his first Bank of Botetourt (then Bank of Buchanan) stock. He believed in the bank and its leaders back when it was $16 million in assets and one branch (Buchanan).
Moore served four years active duty as a JAG Officer in the United States Marine Corps and 32 years in the Marine Corps Reserve. He is an alumnus of Hampden-Sydney College (1972) and the University of Virginia School of Law (1975). Following active duty, he practiced law in Botetourt from 1979-1991.
Moore was elected in 1991 to be the Circuit Court Clerk for Botetourt County and continues to hold that office. He has been active in the Virginia Court Clerks Association and has for the past 30 years served on its Education Committee and Convention Committee. He has also served as president of the association. Each year, he dresses in a period costume as John May, the First Clerk for educational events that are held within the historic Town of Fincastle.
Moore serves on the Board of Directors for the Botetourt Education Foundation, the Botetourt Resource Center, Inc. and Limestone Park Ministries, Inc. Since 1979 he has been actively involved with Mill Creek Baptist Church, serving as a teacher, trustee, and deacon and in various other leadership and mission positions. Moore has served on numerous boards throughout the region and continues to be a community advocate who champions giving back, exemplifying this role as a civic leader and bank director. Moore resides in the Fincastle area of Botetourt County with his wife, Sandy.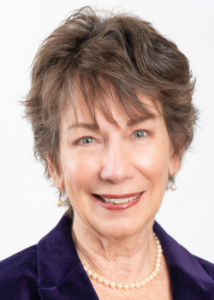 The Board of Directors voted to elect Joyce R. Kessinger as chair, and re-elect G. Lyn Hayth III as vice-chair.
Kessinger has been a director of the bank since 1986, and as chair will continue to guide Bank of Botetourt into the future. A retired director of human resources from Boxley Materials, her extensive history and experience brings a unique perspective to the bank. CEO Hayth said, "Throughout the years, Joyce has helped to provide a conservative strategic approach to growth for the bank. The board and I are looking forward to working with her as chair. She will lead with steadfast guidance and care for the bank and our communities."
Kessinger has served on numerous boards, committees, and in civic leadership roles. She continues to represent Botetourt County on the Virginia Western Community College Local Advisory Board and is active in the community. She resides in the Troutville area of Botetourt County with her husband, Ron.
The Board of Directors also voted to reappoint Hayth as its vice chair.  Hayth has been a member of the Board of Directors since 1990 and continues to be an integral part of the bank's operations.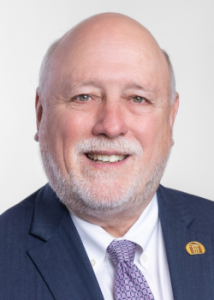 Hayth graduated from Virginia Tech with both a B.S. in Agricultural Economics and a Master of Science Degree.  He is a graduate of the Virginia Bankers School of Bank Management at the University of Virginia and is also a graduate of the Graduate School of Banking of the South at Louisiana State University.
Since becoming CEO in 2010 the bank has expanded from 10 branches to 13, covering more than 2,500 square miles with more than $711 million in total assets. In 2022, he was elected to serve on the Virginia Bankers Association Board of Directors. The Virginia Bankers Association represents banks of all sizes and charters and has served as the unified voice for Virginia's $881 billion banking industry and its 45,000 employees since 1893. He resides in the Cloverdale area of Botetourt County with his wife, Angela.
Founded in 1899, Bank of Botetourt is one of two community banks headquartered in the Roanoke MSA (the other being Farmers & Merchants Bank of Craig County). For 124 years, the bank has weathered economic downturns including the Great Depression, two World Wars and market fluctuations, among other challenges, all while remaining steadfast in its commitment to its customers. As a community bank, Bank of Botetourt provides all the digital technology and services customers have grown to expect from a larger institution, while providing personalized banking tailored to the needs of each customer.
~ Bank of Botetourt