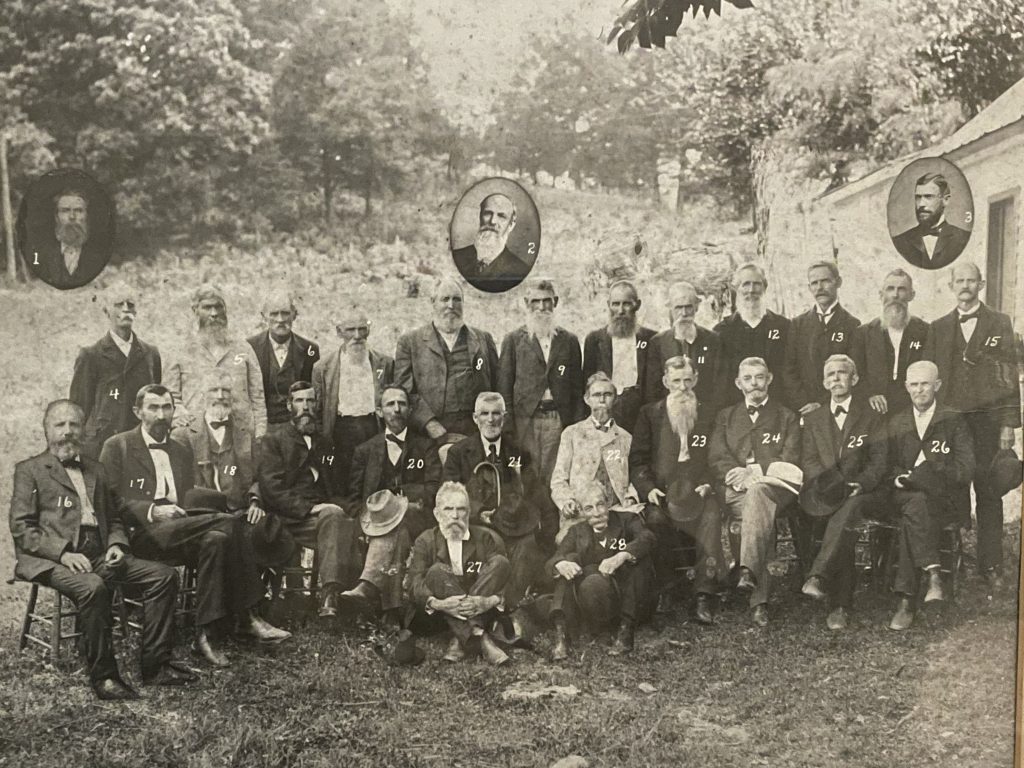 This photograph was taken in Buchanan on June 14, 1900, and is part of the exhibit now on display at the Botetourt History Museum. It shows 28 men who were at the last reunion of the Botetourt Artillery. Their names are displayed next to the photograph and correspond to the numbers shown.
The Botetourt Artillery was organized in December of 1861. The soldiers experienced heavy combat and losses during the battles at Vicksburg and Lynchburg. During the war Buchanan served as an important Confederate supply depot for shipment of agricultural produce and pig iron to Richmond via the James River & Kanawha Canal. On June 13, 1864, General David Hunter's Union army burned the covered bridge over the James River and much of the Town of Buchanan.
The battle flag of the Botetourt Artillery is said to have been made from the wedding dress of Cassandra Anderson whose Mount Joy home was burned. Every year re-enactors of the Botetourt Artillery take part in Buchanan's Civil War History Weekend. The Botetourt Museum sells several books about the Civil War in Botetourt.
To learn more about the Botetourt County Museum of History and Culture, please visit Bothistsoc.Wordpress.com.
~ Botetourt County Museum of History and Culture